Thai Hookers, Chinese Bribes: 'Star Witness' Ellison Unveils Chaos Behind FTX's Fake Balance Sheets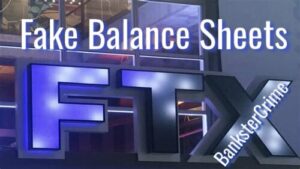 BanksterCrime:
What would a second day of testimony in the FTX trial for Caroline Ellison have been without mentions of identity theft from Thai prostitutes and bribing Chinese officials?
Taking the stand on Wednesday, Sam Bankman-Fried's former love interest turned star government witness against him, Ellison, spoke about the balance sheet that led to the downfall of Bankman-Fried's companies.
Ellison stated that this balance sheet was a manipulated version of what Alameda had sent to its lenders, deliberately crafted to give the impression that the firm was in a more robust financial condition than was actually the case. She described the document as "deceptive."
Previously it had been reported that, at Bankman-Fried's direction, Ellison had "prepared seven different versions of Alameda's balance sheet to potentially show to lenders," according to The Messenger.
However, even the manipulated figures were concerning—laden with FTX's FTT token and other tokens closely affiliated with Bankman-Fried—casting doubt on the financial viability of both Alameda and FTX. Among potential lenders was Saudi Crown Prince Mohammed bin Salman, Ellison testified Wednesday.
She also lied to Genesis, one of FTX's lenders, about Alameda's balance sheet, @teddyschleifer reported on X Wednesday.
"Caroline Ellison testified that Sam Bankman-Fried ordered her to lie in mid 2022 to Genesis, one of FTX's lenders, about Alameda's balance sheet," he wrote. "Caroline prepared a bunch of bullshit balance-sheets that they could send, and Sam chose 'Alternative 7' as the best lie of the bunch."
Ellison reportedly said: "I didn't want to be dishonest, but I didn't want them to know the truth."
Ellison testified on Wednesday: "I was in a constant state of dread. I knew we would have to take the money from our line of credit and that was money that could be called in at any time."
And where was the money going? Ellison testified that she and Alameda executives had "paid a large bribe to Chinese officials" to obtain funds that were locked on a  Chinese exchange.
After initial attempts to unfreeze funds by negotiating with the Chinese government through lawyers proved unsuccessful, Ellison stated that the FTX/Alameda team then endeavored—yet failed again—to access the funds by setting up fictitious exchange accounts using IDs that she believed belonged to "Thai prostitutes."
Ultimately, Ellison was able to secure the funds after making a $100 million payment to a cryptocurrency account she believed was somehow connected to Chinese government officials. Ellison recounted an episode where an employee, whose father was a Chinese government official, voiced objections to the plan during a meeting. In response, Bankman-Fried became increasingly irritated and eventually told the employee to "shut the f*** up."
In a confidential "State of Alameda" memo authored by Ellison in November 2021, shortly after the payment was executed, she included an entry labeled "-150m from the thing?" under a section outlining "notable/idiosyncratic" financial events. During her testimony, she explained that this entry was a reference to the payment made to Chinese authorities, stating, "I didn't want to put in writing that we paid what I believed were bribes."
"I was concerned that if everyone would find out, then everything would come crashing down," she added.
"I felt a sense of relief that I didn't have to lie anymore," she said in court, according to Coindesk. "I felt indescribably bad about all the ... people that lost their jobs ... [and the] people that trusted us that we had betrayed."
"Alameda took several billions of dollars from FTX customers and used it for investments. I sent balance sheets that made Alameda look less risky than it was," Ellison testified earlier this week.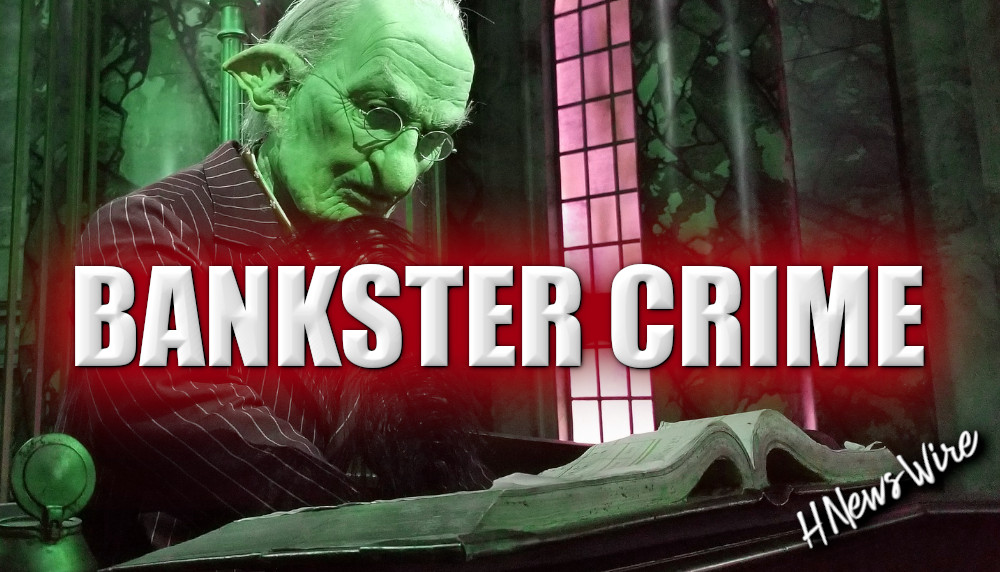 Revelation: A Blueprint for the Great Tribulation




Will Putin Fulfill Biblical Prophecy and Attack Israel?