Lawyers for Epstein's Victims Ask for $87 Million in Legal Fees from the $290 Million JPMorgan Settlement; Victims Could Get Nothing after Releasing their Claims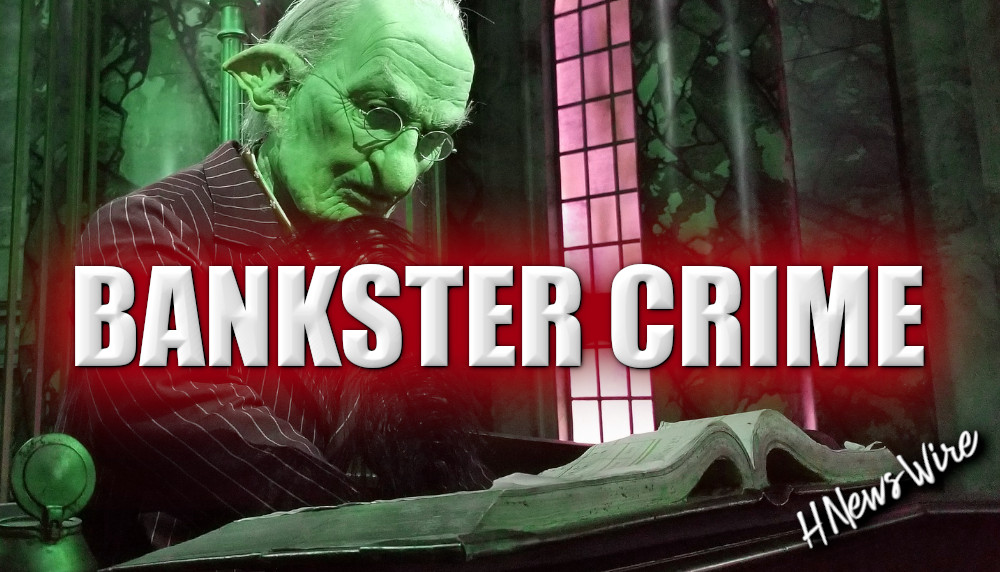 By Pam Martens and Russ Martens: June 26, 2023 ~
There are three shocking takeaways from the class action settlement documents that were filed in the U.S. District Court for the Southern District of New York last week in the Jeffrey Epstein victims' case against Wall Street megabank, JPMorgan Chase. (See settlement documents linked at the end of this article.)
First, the attorneys for the unnamed victims are requesting $87 million in legal fees from the $290 million settlement amount, plus another $2.5 million in expenses. The victims, on the other hand, are guaranteed no minimum monetary payment but must file a release form before they learn if they will get a dime. This language appears in the settlement documents:
"All Class Members shall be bound by all determinations and judgments in the Litigation concerning the Settlement (including, but not limited to, the releases provided for therein) whether favorable or unfavorable to the Class, regardless of whether such Persons seek or obtain by any means (including, without limitation, by submitting a Questionnaire and Release, or any similar document) any distribution from the Net Settlement Fund."
The third shocking takeaway is that we could find no news story from mainstream media, which has heavily covered this story, that mentioned these and other egregious terms of the settlement.
JPMorgan was sued for facilitating Epstein's child sex-trafficking for more than a decade by providing him with millions of dollars in hard cash from his accounts, sometimes as much as $40,000 to $80,000 a month, to pay off victims and enablers. The bank failed to file the Suspicious Activity Reports (SARs) that it is legally mandated to file with the Financial Crimes Enforcement Network (FinCEN). Epstein's quid pro quo with the bank included him referring valuable business deals and clients to JPMorgan Chase. These allegations were substantiated by 22 pages of internal bank emails released in a related case brought against the bank by the Attorney General of the U.S. Virgin Islands.
The law firms representing Epstein's victims – Boies Schiller Flexner LLP and Edwards Henderson Lehrman (EHL) – filed the lawsuit on November 24, 2022. The terms of the $290 million settlement were filed on June 22 of last week. The proposed $89.5 million payday for these attorneys for seven months work comes to approximately $426,000 a day, including weekends.
The Boies and EHL law firms did bring extensive intellectual capital to the case. Attorneys at both firms have been representing Epstein victims for years. But the large sums of money they will collect under the settlement, the releases from any liability they have included in the settlement for themselves and JPMorgan's attorneys, together with the lack of protections for the victims, should have raised red flags among the multitude of journalists who covered this story.
In addition to having to first sign a release form in order to file a claim for a monetary award with the Claims Administrator (who is also released from liability), Epstein's victims will have to officially opt-out of this settlement in writing or be "forever" bound by its terms. Even if the victims never hear about this settlement or never receive a notice about the terms of this settlement, if they don't opt-out in writing, they are bound by the terms of the settlement – meaning that they can't assert their claims individually against JPMorgan Chase, its executives or personnel that covered up for Epstein, in a lawsuit of their own. The relevant section of the settlement reads:
"No Class Member is relieved from the terms of the Settlement, including the Releases provided for therein, based upon the contention or proof that such Class Member failed to receive actual or adequate notice."
The claims that victims are releasing are sweeping in scope. The settlement includes this problematic language in one part of the release:
"This release is intended to release, to the maximum extent allowable under law, any claims, rights and causes of action against Released Defendant Parties of every nature and description…including both known and Unknown Claims…whether arising under federal law, state law, statutory law, common law, foreign law, or any other law, rule, or regulation, that could be brought to recover damages from the Released Defendant Parties on behalf of a Member of the Class by any other party, including any sovereign or government, relating to or arising from any Member of the Class's harm, injury, abuse, exploitation, or trafficking by Jeffrey Epstein or by any person who is in any way connected to or otherwise associated with Jeffrey Epstein, as well as any right to recovery on account thereof."
By purporting to extinguish damages recoverable by "any sovereign or government," attorneys for plaintiffs and JPMorgan appear to be attempting to undercut the related case being pursued in the same court by the U.S. Virgin Islands' Attorney General. JPMorgan has been in a legal war with the Virgin Islands over its Epstein charges against the bank and has vowed not to settle. JPMorgan has attempted to undermine the Virgin Islands' case by smearing the reputation of the Virgin Islands. The bank has released emails and documents revealing compromised politicians in the Virgin Islands or their family members who provided favors to Epstein.
The suggestion that private litigants and their attorneys can quash a government entity's right to bring claims under the federal Trafficking Victims Protection Act is quite a stretch. What this language in the release might do, however, is to give JPMorgan's attorneys a new talking point in their quest to have the court dismiss the Virgin Islands complaint.
The language in the release form that releases "any person who is in any way connected to or otherwise associated with Jeffrey Epstein, as well as any right to recovery on account thereof" does not specify that it is referring just to employees of JPMorgan Chase. It could be read to mean that victims are releasing the powerful friends of Jeffrey Epstein that he referred to the bank as clients. In the tangle of legalese in the settlement documents, a victim – and potentially, even their outside attorney — might not understand exactly what is being released.
Because Epstein victims who don't opt out in writing will be bound by the onerous terms of this settlement, it is, thus, very critical, that class members actually receive the settlement notice with the opt-out instructions. But instead of the notice being mailed by registered/return receipt mail with a signature required, the settlement documents indicate the notice will be sent by first-class mail or email. Moreover, even if a victim can prove that they didn't receive the notice, they still relinquish their rights to bring a separate lawsuit if they don't file a written opt-out within the time prescribed.
There is also a "Confidential Term Sheet" referenced in the settlement documents which we could not locate on the court docket. There is a reference to this term sheet as follows:
"Within 14 days after the end of the Notice Period, Defendant [JPMorgan Chase] has a right to terminate the Settlement pursuant to ¶10 of the Term Sheet."
If, indeed, this "Confidential Term Sheet" has not been made public on the court docket, it would appear to constitute a secret, separate side agreement between the plaintiff attorneys and JPMorgan Chase. That could result in outside attorneys for Epstein victims raising a stink. Or not. Few attorneys are willing to get in the way of a $89.5 million payday for fellow attorneys.
One possibility as to what might trigger JPMorgan terminating the settlement is if too many Epstein victims file written notices of opting out – meaning that the bank could be sued all over again by a different set of class action attorneys, who could then build on the devastating discovery documents already obtained in the current lawsuits by Epstein victims and the Virgin Islands.
Epstein victims who don't believe the settlement terms are fair are able to file written objections and appear at a final Settlement Hearing. But there is also this caveat in the settlement documents about that final Settlement Hearing: "The Court may adjourn or change the date and time of the Settlement Hearing without further notice to the Class."
The settlement documents propose to name Simone Lelchuk as the Claims Administrator with wide discretion on whether to make monetary awards to victims and how much. Lelchuk was also named as the Claims Administrator in a related case that the same attorneys for Epstein victims settled in May with Deutsche Bank. Lelchuk was one of the two attorneys selected in July of last year to mediate hundreds of sexual assault victim claims that were filed against the Roman Catholic Diocese of Albany, New York under the Child Victims Act. Lelchuk and her mediation partner, Jed Melnick, were also named as mediators/Claims Examiners in Harvey Weinstein sexual assault/sexual misconduct cases, with four of the claimants filing an objection that raised ethics violations against the pair. (See paragraph 58 at this link.)
The hoops and hurdles and legal mazes that Epstein's victims are being forced to navigate in this settlement must be seen in a larger context. Epstein's victims have been egregiously denied due process since 2006.
In July 2006, the Palm Beach, Florida Police Chief, Michael Reiter, handed a deeply investigated case over to the FBI, including the identification of 34 sexual assault victims of Epstein. According to the in-depth reporting of Julie Brown in the Miami Herald in 2018, by November 2006, the FBI "had initiated interviews with potential witnesses to Epstein's crimes and his victims from Florida, New York and New Mexico." It took just eight months of FBI interviews for the U.S. Attorney's office to have a 53-page Federal indictment ready to file against Epstein. But the indictment was never filed. The case was corrupted by U.S. Attorney Alex Acosta and Epstein's lawyers.
A deal was worked out where federal charges were dropped against Epstein and he was allowed to plead guilty to only Florida state charges: one count of soliciting sex from a minor and one count of soliciting sex from an adult woman. Epstein was able to serve just 13 months in jail in Palm Beach County, where he was given a work release program that allowed him to work at an outside office 12 hours a day and be driven there in his limousine by his private chauffeur.
The terms of the deal were sealed in such a way that it denied Epstein's victims knowledge of what went down. In February of 2019, a federal judge ruled that the secrecy of the deal violated the federal Crime Victims' Rights Act.
Had it not been for the public outrage unleashed as a result of the "Perversion of Justice" series of articles by Julie Brown in the Miami Herald in 2018 and the emotional personal video interviews with Epstein's victims, it is unlikely that the Justice Department would have brought the new sex-trafficking case against Epstein in 2019. (Epstein died in a Manhattan jail on August 10, 2019, just a little more than a month after he was jailed and awaiting trial. His death was ruled a suicide by the Medical Examiner.)
A full two years before the Miami Herald published its seminal series on Epstein, the bestselling author, James Patterson, together with John Connolly and Tim Malloy, released a detailed investigative book on Epstein titled "Filthy Rich" in October of 2016. It covered Epstein's sexual assaults on young girls and the corrupted process involving the Justice Department that got him off the hook for his serial crimes. Patterson included a July 24, 2006 letter that Palm Beach Police Chief Reiter had sent to the parents of a young girl who had accused Epstein of assaulting her when she was 14. Reiter wrote to the parents:
"I do not feel that justice has been sufficiently served by the indictment that has been issued. Therefore, please know that this matter has been referred to the Federal Bureau of Investigation to determine if violations of federal law have occurred. In the event that the FBI should choose to pursue this matter, the Palm Beach Police Department will assist them in their investigation of potential violations of federal law."
Epstein had another 13 years to abuse girls as young as 14 because the Justice Department failed to act.
A preliminary fairness hearing on the settlement terms is scheduled for today in Judge Jed Rakoff's courtroom. It was originally scheduled for 4:00 p.m. It has been changed to 5:30 p.m. – when most reporters are off the clock and heading home for dinner. The Judge can reject the terms of the settlement and send it back to the parties to remove the terms that re-victimize the teenagers that were sexually assaulted and/or sex trafficked by Epstein. There is little assurance that that will happen. See our report: Judge Rakoff Signs a Dangerous Protective Order in Whistleblower Case Against 5-Count Felon JPMorgan Chase.
Settlement Documents:
Jane Doe 1 v JPMorgan Chase, Memorandum of Law, Class Action Settlement and Exhibits
Jane Doe 1 v JPMorgan Chase, Stipulation of Settlement and Exhibits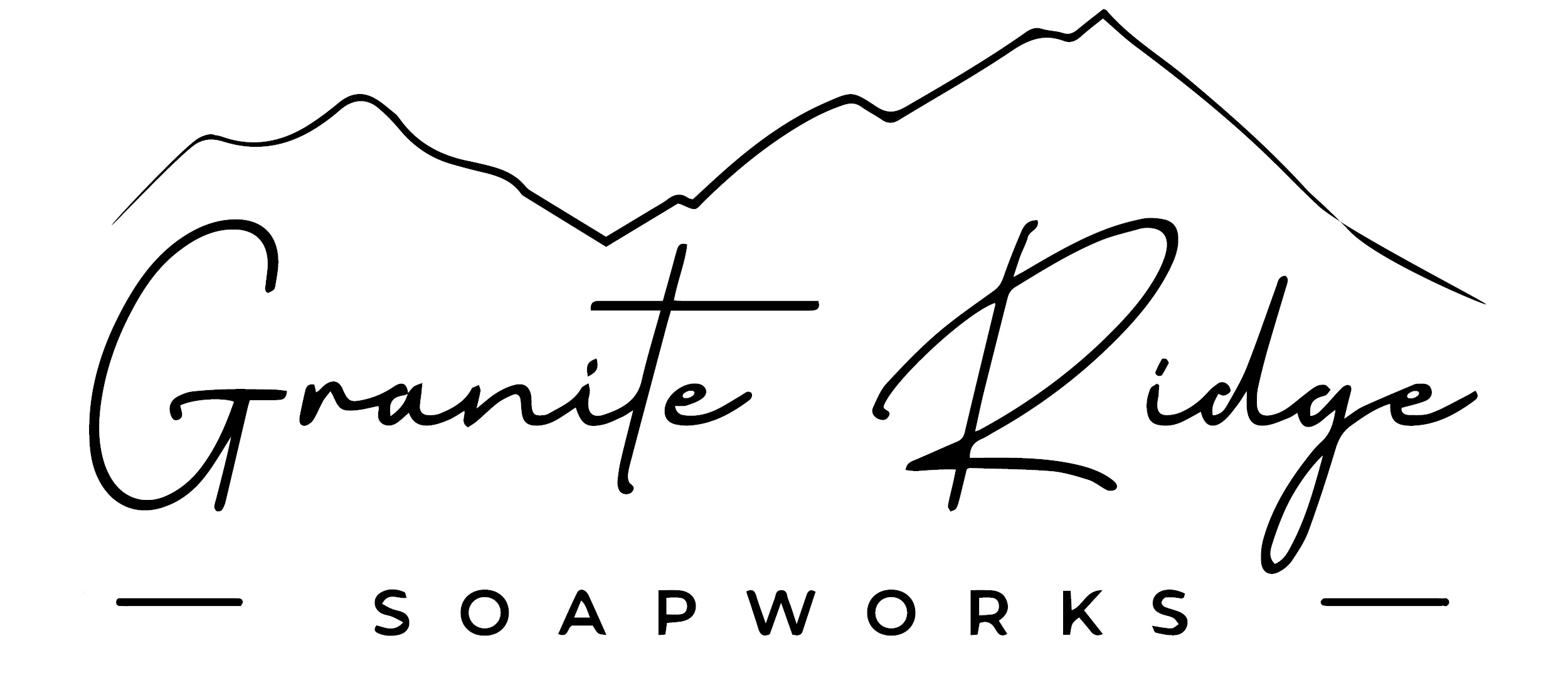 Say hello to Granite Ridge Soapworks! Use our handmade soaps to take good care of your skin. Our premium natural ingredients work together to create a silky, creamy lather that hydrates your skin. Chemicals, such as sodium lauryl sulfate, phthalates, parabens, or detergents, are never used by us. To ensure quality, we make all of our soaps in modest quantities. Visit our Etsy store right away to give them a try and the attention your skin deserves. GraniteRidgeSoapworks: Because only the best will do for your skin.
Use the code HNEWS10 to receive 10% off your first purchase.
Revelation: A Blueprint for the Great Tribulation




Will Putin Fulfill Biblical Prophecy and Attack Israel?