JPMorgan Chase Paid $1.085 Billion in Legal Expenses in Last Six Months; It's Still Battling Hundreds of Charges and Legal Proceedings on Three Continents–Con Job Chase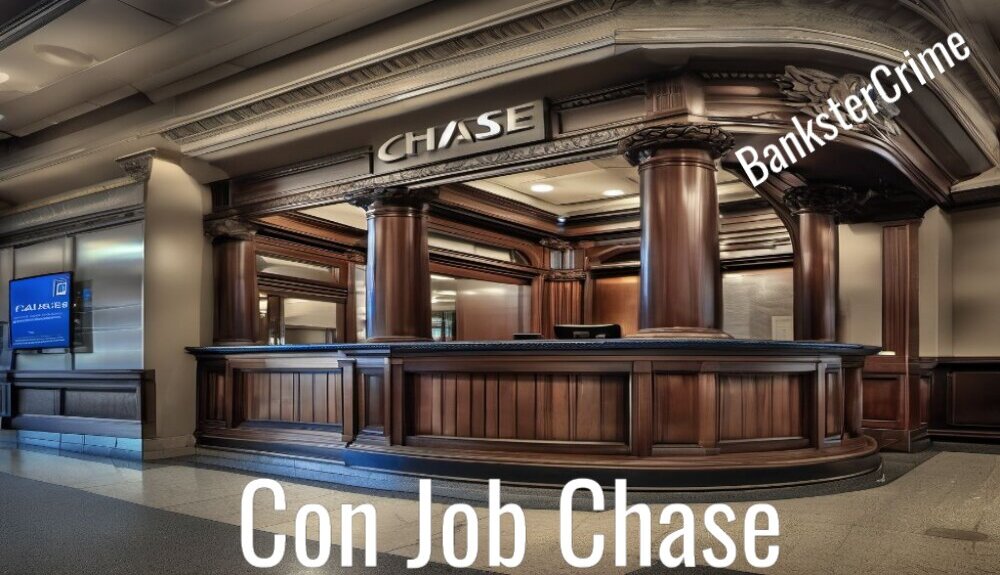 BanksterCrime:
By Pam Martens and Russ Martens: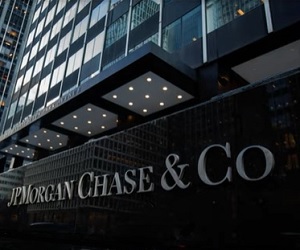 At some point, federal regulators, the Senate Banking Committee and the criminal division of the U.S. Department of Justice are going to reach the same conclusion that Wall Street On Parade reached quite some time ago: JPMorgan Chase is a criminal enterprise in drag as a federally-insured bank.
JPMorgan Chase is the largest U.S. bank, with $3.9 trillion in assets and 4,863 Chase Bank branches sucking in mom and pop deposits across the United States. According to its regulators, it is also the riskiest bank in the United States. And, two trial lawyers have written a fact-intensive book describing how the bank resembles the Gambino crime family. The bank's admission to five criminal felony counts since 2015 and spiraling rap sheet would seem to back up that theory.
Now comes the latest revelation in the bank's own 8K filing with the Securities and Exchange Commission last Friday. Somehow, in just two quarters – the span of a meager six months – this one bank has managed to spend a stunning $1.085 billion on legal expenses. The bank spent $665 million on legal expenses for the three months ended September 30, 2023 and $420 million for the three months ended June 30, 2023. (See footnote (a) on page 4 of JPMorgan Chase's October 13 SEC filing at this link.)
Reading deeper into its most recent 8K filing strongly hints that this bank is not only a serial criminal enterprise but it is also a full employment program for Big Law.
Throughout this year, Big Law firm WilmerHale has been racking up a lot of billable hours defending JPMorgan Chase from highly credible charges brought by the Attorney General of the U.S. Virgin Islands in a federal lawsuit that the bank "actively participated" in Jeffrey Epstein's sex trafficking of minors by serving as his cash conduit for more than 15 years. While the Attorney General of the U.S. Virgin Islands filed extremely heavy evidence with the court to back up her charges, WilmerHale pursued a scorched earth legal strategy of smearing officials in the U.S. Virgin Islands that brought them to a cheap settlement of $75 million in September.
WilmerHale also represented JPMorgan Chase this year in a federal class action lawsuit on behalf of Jeffrey Epstein's victims. Given that 15 JPMorgan Chase employees had visited Epstein at his Manhattan mansion where Epstein's sex slaves were in abundance and their testimony at trial might have added new scandals to the bank, JPMorgan also settled that case for the generous sum of $290 million in June. (Plaintiffs lawyers were to get $87 million of the $290 million.)
WilmerHale also opened up another billing track (and damage control track) by suing one of JPMorgan's former officials, Jes Staley, attempting to load the blame for the bank's sleazy dealings with Epstein (a registered sex offender and well-documented sex trafficker of minors) onto Staley's shoulders. That narrative pretty much fell apart when a former FBI official, hired by opposing counsel as an expert witness, introduced court documents showing that different bank employees had funneled more than $5 million in hard cash to Epstein over a decade, sometimes as much as $40,000 to $80,000 a month, without filing the legally required Suspicious Activity Reports (SARs) with the Financial Crimes Enforcement Network (FinCEN).
The Staley case was abruptly settled in September for an undisclosed sum of money.
JPMorgan Chase also paid more legal fees this year to the Big Law firm Paul Weiss to get a very problematic case dismissed in federal court. That case named the Chairman and CEO, Jamie Dimon, as a defendant, along with specific members of its Board of Directors. The thrust of the case was that the same members of JPMorgan's Board of Directors who brought Jamie Dimon to the top leadership position at the bank, were also, verifiably, engaged in business dealings with Jeffrey Epstein. Before that case could be fleshed out for the public with depositions and discovery, Judge Jed Rakoff very conveniently dismissed it. (See Rakoff's background with Paul Weiss here.)
Big Law firm Sullivan & Cromwell got a nice feather in its cap under former President Donald Trump (now indicted on 91 felony charges himself) by sending its law partner, Jay Clayton, to be the Chairman of the Securities and Exchange Commission (notwithstanding the fact that Clayton had represented 8 of the 10 largest Wall Street banks prior to becoming their "watchdog"). One of its clients was JPMorgan Chase. This year Sullivan & Cromwell brags on its website that it scored a big win "for JPMorgan Chase and the trillion-dollar syndicated loan industry, with the Second Circuit ruling that interests in a syndicated loan were not securities under federal securities laws." One can't be sued for securities fraud if the instrument in question is not defined as a "security."
Big Law firm Covington & Burling, whose revolving door sent law partner Eric Holder to be the head of the U.S. Department of Justice under President Obama, along with its law partner Lanny Breuer to head the DOJ's criminal division under Holder, represented JPMorgan Chase this year in resolving a federal lawsuit for $499 million among a group of banks over charges that they conspired to stifle competition in the stock lending business.
JPMorgan Chase discloses in its current 8K filing with the SEC that it is not just battling charges here in the U.S. It reports that it is under investigation by the Swiss Competition Commission relating to EURIBOR, the benchmark short-term lending rate in Europe. JPMorgan Chase also advises that "In December 2016, the European Commission issued a decision against the Firm and other banks finding an infringement of European antitrust rules relating to EURIBOR. The Firm has filed an appeal of that decision with the European General Court, and that appeal is pending."
JPMorgan Chase is also under criminal investigation on the continent of Asia. It reports as follows in its 8K:
"India's Enforcement Directorate ('ED') is investigating J.P. Morgan India Private Limited in connection with investments made in 2010 and 2012 by two offshore funds formerly managed by JPMorgan Chase entities into residential housing projects developed by the Amrapali Group ('Amrapali'). In 2017, numerous creditors filed civil claims against Amrapali, including petitions brought by home buyers relating to delays in delivering or failure to deliver residential units. The home buyers' petitions have been overseen by the Supreme Court of India and are ongoing. In August 2021, the ED issued an order fining J.P. Morgan India Private Limited approximately $31.5 million. The Firm is appealing the order and the fine. Relatedly, in July 2019, the Supreme Court of India issued an order making preliminary findings that Amrapali and other parties, including unspecified JPMorgan Chase entities and the offshore funds that had invested in the projects, violated certain currency control and money laundering provisions, and ordering the ED to conduct a further inquiry under India's Prevention of Money Laundering Act ('PMLA') and Foreign Exchange Management Act ('FEMA'). In May 2020, the ED attached approximately $25 million from J.P. Morgan India Private Limited in connection with the criminal PMLA investigation. The Firm is responding to and cooperating with the PMLA investigation."
Adding to JPMorgan's legal tab this year, not to mention its humiliation, a Judge in May ruled that the bank has to pay the legal bills for Charlie Javice, the 31-year old woman that scammed the bank (which has the biggest law firms in the world on retainer), to buy her allegedly fraudulently trumped up company. Those legal bills could turn out to be quite hefty. Javice is facing a civil lawsuit filed by JPMorgan Chase as well as criminal charges filed by the U.S. Department of Justice.
The cases we have cited here are just the tip of the iceberg. The bank indicated in a recent SEC filing that it is involved in "several hundred" legal proceedings.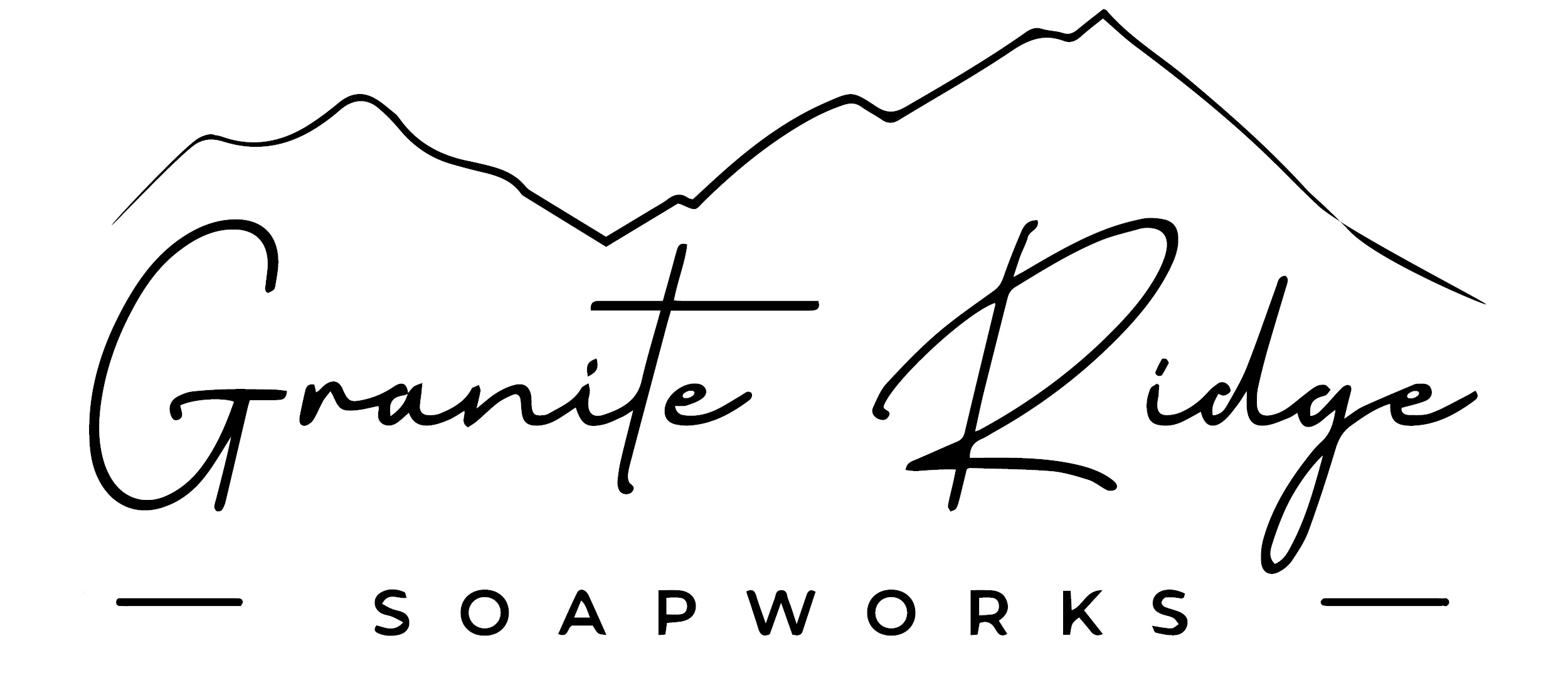 Be gentle with your skin. Our soaps are kind to your skin and create a creamy, silky lather that is nourishing. Small batches are made by hand. We only use the best natural ingredients. There are no chemicals, phthalates, parabens, sodium laurel sulfate, or detergents. GraniteRidgeSoapworks
Use the code HNEWS10 to receive 10% off your first purchase.
Revelation: A Blueprint for the Great Tribulation




Will Putin Fulfill Biblical Prophecy and Attack Israel?