JPMorgan Chase As Bank of America, Wells Fargo and Citigroup Will Be Close Temporary Very Soon, Welcome to Fed Now CBDC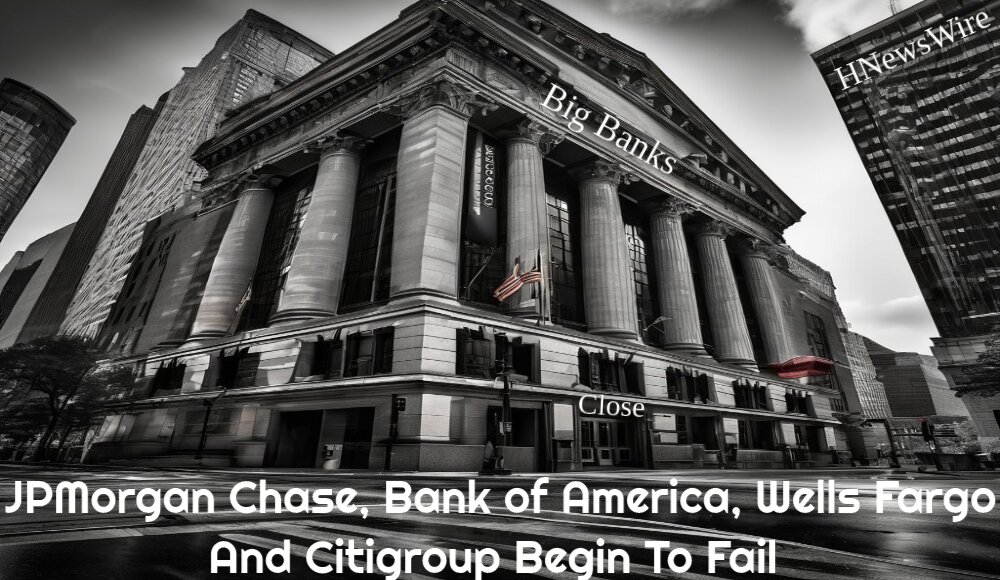 $40,000,000,000 in Unrealized Losses Hits JPMorgan Chase As Bank of America, Wells Fargo and Citigroup Face Exposure to US Treasuries: Report
BanksterCrime:
According to a recent analysis on the company's entire balance sheet, JPMorgan Chase has quietly revealed tens of billions of dollars in losses on securities.
According to Barron's, the banking giant is now saddled with about $40 billion in unrealized bond losses as of the third quarter of this year, a 20% increase over the previous quarter.
The fresh figures, which were revealed in a footnote to the company's third-quarter financial supplement, were larger than the predicted $34 billion loss.
The announcement comes on the heels of a recent quarterly report from Bank of America, which revealed that the company now has a total of $131.6 billion in unrealized losses.
Although Wells Fargo and Citigroup reported third-quarter profitability, they have yet to release the most recent data on their own unrealized losses.
Wells Fargo reported $40 billion in unrealized bond market losses in the second quarter of this year, while Citigroup reported $25 billion in paper losses.
The risks of unrealized losses were brought to light earlier this year with the failure of Silicon Valley Bank.
The bank's abrupt demise in March was precipitated by a statement that it had incurred a $1.8 billion loss from the sale of a section of its underwater bond portfolio.
According to Reuters, Moody's believes that the US banking industry is facing $650 billion in unrealized losses.
These losses are the result of a historic bond sell-off in response to the Fed's attempt to maintain interest rates higher for longer.
Paul's charge to us in Romans 13:8 to owe nothing but love is a powerful reminder of God's distaste for all forms of debt that are not being paid in a timely manner (see also Psalm 37:21). At the same time, the Bible does not explicitly command against all forms of debt. The Bible warns against debt, and…
HNewsWire: By Pam Martens and Russ Martens: It took eight years of research to compile a data set of annual balance sheets of more than 11,000 commercial banks dating back to 1870 in 17 advanced economies. And in every country, the study arrived at the same finding: concentrating the banking system in the hands of five or less giant banks leads to financial instability and more severe financial crises. The bank balance sheets of the following countries were examined: Australia, Belgium, Canada, Denmark, Finland, France, Germany, Italy, Japan, Netherlands, Norway, Portugal, Spain, Sweden, Switzerland, the United Kingdom, and the United States. The 150-year banking study is titled: "Survival of the Biggest: Large Banks and Financial Crises." Its authors are Matthew Baron of Cornell University; Moritz Schularick of the Kiel Institute for the World Economy and Sciences; and Kaspar Zimmermann of the…
HNewsWire: "The underlying financial weaknesses in the U.S. banking industry are widespread, and the FDIC's newly expanded guarantee of all deposits does nothing to protect shareholders in bank holding companies, who could still lose most or all of their money," the group said. Weiss Research Inc., one of the most accredited and well-respected independent rating agency, is sounding-off that an astronomical number of American banks will collapse because they are insolvent. According to this rating firm, after analyzing the books and balance sheets of the Federal Reserve and banking institutions, Weiss Research claims that a monstrous 5,274 banks and credit unions have the potential to collapse. To put the number into perspective, there is are 9,457 banks and credit unions in total exist in the United States. This is almost 56% of all the financial institutions in the U.S. According…
HNewsWire: Despite President Biden and US Treasury Secretary Janet Yellen telling Americans that the US banking system is "safe and sound," Moody's Investors Service announced today that it had downgraded the US banking system to "negative" from "stable" to reflect "the rapid deterioration in the operating environment." They also said today that they, along with five other regional banks, were investigating First Republic's debt rating for a possible downgrade. Moody's Investors Service downgraded the US banking sector to negative from stable on Tuesday, citing "rapid deterioration in the operating environment" as a result of deposit runs and the collapses of Silicon Valley Bank, Signature Bank, and Silvergate Bank. S&P Global Ratings is reviewing First Republic Bank's A-minus rating. Moody's stated it was looking into downgrading First Republic's debt rating, along with five other regional banks. Debt downgrades often increase the…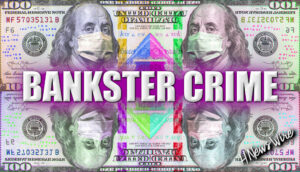 Revelation: A Blueprint for the Great Tribulation




Will Putin Fulfill Biblical Prophecy and Attack Israel?