17 Attorneys General and Two Claimants File Objections to JPMorgan Chase's Tricked Up Settlement with Jeffrey Epstein Victims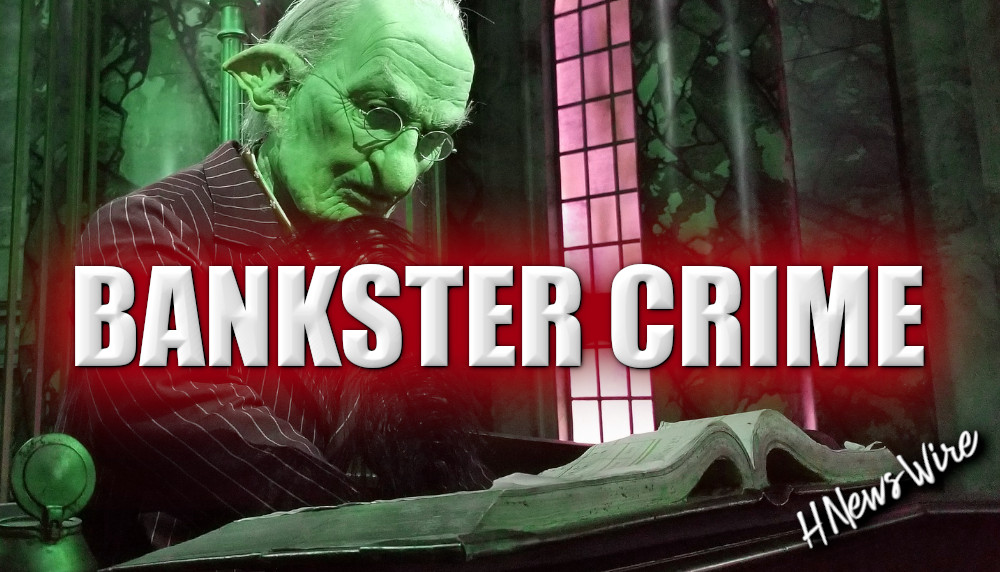 BanksterCrime:
By Pam Martens and Russ Martens:
The Attorneys General of 16 states and Washington, D.C. are challenging the settlement crafted by Big Law firm WilmerHale on behalf of JPMorgan Chase and by the high-profile lawyer, David Boies, on behalf of the sex-trafficked victims of the late Jeffrey Epstein.
The class action settlement agreement was filed with the Federal District Court for the Southern District of New York in June. The court set a date of November 9 for the final Fairness Hearing – a legal requirement for class action settlements where the court must hear from any objectors impacted by the agreement. Depending on the strength of those objections, the Court could decide to reject the settlement as not "fair, adequate and reasonable" as required under Rule 23 for class actions, and ask the parties to go back to the drawing board.
The state Attorneys General filing the objection with the court represent two states where much of Epstein's sex trafficking of minors occurred – New York and New Mexico – as well as those from Arizona, California, Connecticut, Delaware, Hawaii, Illinois, Maryland, Minnesota, Mississippi, Oregon, Pennsylvania, Tennessee, Utah and Vermont. Noticeably absent is the Attorney General for Florida, the state where Epstein was able to turn local underage school girls into his sex slaves for years and get a sweetheart 13-month work release deal from prosecutors.
Under the federal law known as the Trafficking Victims Protection Act (TVPA), Attorneys General have the right to bring claims on behalf of sex trafficked victims. The language in the JPMorgan Chase settlement proposes to extinguish those rights according to the State Attorneys General who told the court the following:
"Section 1.25 [of the proposed settlement agreement] releases claims that could be brought to recover damages from the Released Defendant Parties on behalf of a Member of the Class by any other party, including any sovereign or government, relating to or arising from any Member of the Class's harm, injury, abuse, exploitation, or trafficking by Jeffrey Epstein or by any person who is in any way connected to or otherwise associated with Jeffrey Epstein, as well as any right to recovery on account thereof. (Emphasis added.)"
"Any person who is in any way connected to or otherwise associated with Jeffrey Epstein" includes a large number of billionaires – including Epstein's money man, Leslie Wexner, the former CEO of the retailing conglomerate that previously owned Victoria's Secret, Bath & Body Works, and other retail chains; and Leon Black, the former CEO of private equity firm Apollo Global Management who paid Epstein $158 million for questionable reasons that have become the subject of a Senate Finance Committee investigation. There are literally hundreds of high-profile individuals that were listed in Epstein's little black book that could be considered "connected" to him.
Many of the individuals listed in Epstein's little black book – a total of 1,571 – have had important banking relationships with JPMorgan Chase. Some of those ultra wealthy individuals were referred to the bank by Jeffrey Epstein. Wexner's retailing businesses were longstanding clients of JPMorgan Chase; Leon Black was referred to JPMorgan Chase by Epstein. In a court filing on July 26 by the Attorney General of the U.S. Virgin Islands, which has since settled its Epstein-related case against JPMorgan Chase for $75 million, it listed the following individuals as people Epstein referred as clients to the bank: Microsoft co-founder and billionaire Bill Gates; Google co-founder and billionaire Sergey Brin; the Sultan of Dubai, Sultan Ahmed bin Sulayem; media and real estate billionaire Mort Zuckerman; and numerous others.
JPMorgan was sued by Epstein victims for facilitating Epstein's child sex-trafficking for more than a decade by providing him with cozy banking services, which included sluicing to him millions of dollars in hard cash from his accounts, sometimes as much as $40,000 to $80,000 a month. The bank failed to file the Suspicious Activity Reports (SARs) that it is legally required to file with the Financial Crimes Enforcement Network (FinCEN) for those payments in cash. Epstein's quid pro quo with the bank included him referring valuable business deals and clients to JPMorgan Chase. These allegations were substantiated by 22 pages of internal bank emails released in the related case brought against the bank by the U.S. Virgin Islands.
JPMorgan Chase raised a lot of eyebrows on Wall Street when it agreed to settle the case brought by David Boies on behalf of Epstein victims for the stunning sum of $290 million – with $87 million of that going to Boies and the other lawyers representing the victims.
Wall Street On Parade was the only media outlet that did a deep dive at the time into the details of that settlement agreement to find out exactly what JPMorgan Chase thought it was getting for its hefty $290 million price tag. We called out the warts as follows:
"…the attorneys for the unnamed victims are requesting $87 million in legal fees from the $290 million settlement amount, plus another $2.5 million in expenses. The victims, on the other hand, are guaranteed no minimum monetary payment but must file a release form before they learn if they will get a dime. This language appears in the settlement documents:
'All Class Members shall be bound by all determinations and judgments in the Litigation concerning the Settlement (including, but not limited to, the releases provided for therein) whether favorable or unfavorable to the Class, regardless of whether such Persons seek or obtain by any means (including, without limitation, by submitting a Questionnaire and Release, or any similar document) any distribution from the Net Settlement Fund.'
"…In addition to having to first sign a release form in order to file a claim for a monetary award with the Claims Administrator (who is also released from liability), Epstein's victims will have to officially opt-out of this settlement in writing or be 'forever' bound by its terms. Even if the victims never hear about this settlement or never receive a notice about the terms of this settlement, if they don't opt-out in writing, they are bound by the terms of the settlement – meaning that they can't assert their claims individually against JPMorgan Chase, its executives or personnel that covered up for Epstein, in a lawsuit of their own. The relevant section of the settlement reads:
'No Class Member is relieved from the terms of the Settlement, including the Releases provided for therein, based upon the contention or proof that such Class Member failed to receive actual or adequate notice.'
"The claims that victims are releasing are sweeping in scope. The settlement includes this problematic language in one part of the release:
'This release is intended to release, to the maximum extent allowable under law, any claims, rights and causes of action against Released Defendant Parties of every nature and description…including both known and Unknown Claims…whether arising under federal law, state law, statutory law, common law, foreign law, or any other law, rule, or regulation, that could be brought to recover damages from the Released Defendant Parties on behalf of a Member of the Class by any other party, including any sovereign or government, relating to or arising from any Member of the Class's harm, injury, abuse, exploitation, or trafficking by Jeffrey Epstein or by any person who is in any way connected to or otherwise associated with Jeffrey Epstein, as well as any right to recovery on account thereof.'
"…The suggestion that private litigants and their attorneys can quash a government entity's right to bring claims under the federal Trafficking Victims Protection Act is quite a stretch…
"The language in the release form that releases 'any person who is in any way connected to or otherwise associated with Jeffrey Epstein, as well as any right to recovery on account thereof' does not specify that it is referring just to employees of JPMorgan Chase. It could be read to mean that victims are releasing the powerful friends of Jeffrey Epstein that he referred to the bank as clients. In the tangle of legalese in the settlement documents, a victim – and potentially, even their outside attorney — might not understand exactly what is being released.
"Because Epstein victims who don't opt out in writing will be bound by the onerous terms of this settlement, it is, thus, very critical, that class members actually receive the settlement notice with the opt-out instructions. But instead of the notice being mailed by registered/return receipt mail with a signature required, the settlement documents indicate the notice will be sent by first-class mail or email. Moreover, even if a victim can prove that they didn't receive the notice, they still relinquish their rights to bring a separate lawsuit if they don't file a written opt-out within the time prescribed.
"There is also a 'Confidential Term Sheet' referenced in the settlement documents which we could not locate on the court docket. There is a reference to this term sheet as follows:
'Within 14 days after the end of the Notice Period, Defendant [JPMorgan Chase] has a right to terminate the Settlement pursuant to ¶10 of the Term Sheet.'
"If, indeed, this 'Confidential Term Sheet' has not been made public on the court docket, it would appear to constitute a secret, separate side agreement between the plaintiff attorneys and JPMorgan Chase. That could result in outside attorneys for Epstein victims raising a stink. Or not. Few attorneys are willing to get in the way of a $89.5 million payday for fellow attorneys…
"The settlement documents propose to name Simone Lelchuk as the Claims Administrator with wide discretion on whether to make monetary awards to victims and how much. Lelchuk was also named as the Claims Administrator in a related case that the same attorneys for Epstein victims settled in May with Deutsche Bank. Lelchuk was one of the two attorneys selected in July of last year to mediate hundreds of sexual assault victim claims that were filed against the Roman Catholic Diocese of Albany, New York under the Child Victims Act. Lelchuk and her mediation partner, Jed Melnick, were also named as mediators/Claims Examiners in Harvey Weinstein sexual assault/sexual misconduct cases, with four of the claimants filing an objection that raised ethics violations against the pair. (See paragraph 58 at this link.)…"
In addition to the objections filed by the 17 Attorneys General, two Epstein victims have also filed objections. The objections filed by Jane Doe 7 have been sealed by the court on the premise that the court needs to protect her identity. Why a redacted document was not substituted, that provides the public with the nature of the objections while redacting any personal identifying information, is not explained by the court.
Another Epstein claimant, Sarah Ransome, filed formal objections through her attorney and also filed her own Declaration that provided context to her objections.
A key objection in the document filed by Ransome's attorney, James Marsh of the Marsh Law Firm in New York City, is this:
"The Plan of Allocation leaves the determination of individuals' settlement amounts entirely up to the Claims Administrator's discretion without providing clear guidelines as to how the Claims Administrator's assessment will be carried out or the amounts that will be assigned based on injury. Allocating funds in this way is completely arbitrary, unfair, unreasonable, and inadequate to benefit the Class Members."
Ransome states the following in her Declaration:
"As a result of this unilateral involuntary class action, all known and unknown survivors have lost the right to contest or reject their settlement offer and still file legal claims against the banks that provided the financial machinery that enabled Jeffrey Epstein's crimes…
"There are no good options, and I once again feel entrapped and silenced by a class action process more suited to defective products than mass rape and worldwide human trafficking. Although my lawyers have explained that this is not permitted, the Court should allow survivors to reject their settlement offer and proceed to litigate against JP Morgan…"
The Judge presiding over the case, Jed Rakoff, has given JPMorgan's attorneys and attorneys for the victims until November 6 to file written responses to the objections of the Attorneys General. The objections by the Epstein claimants will be heard on November 9 unless they are resolved before then.
Judge Rakoff is likely rethinking the position he took in June, when he stated in open court that this was "a really fine settlement."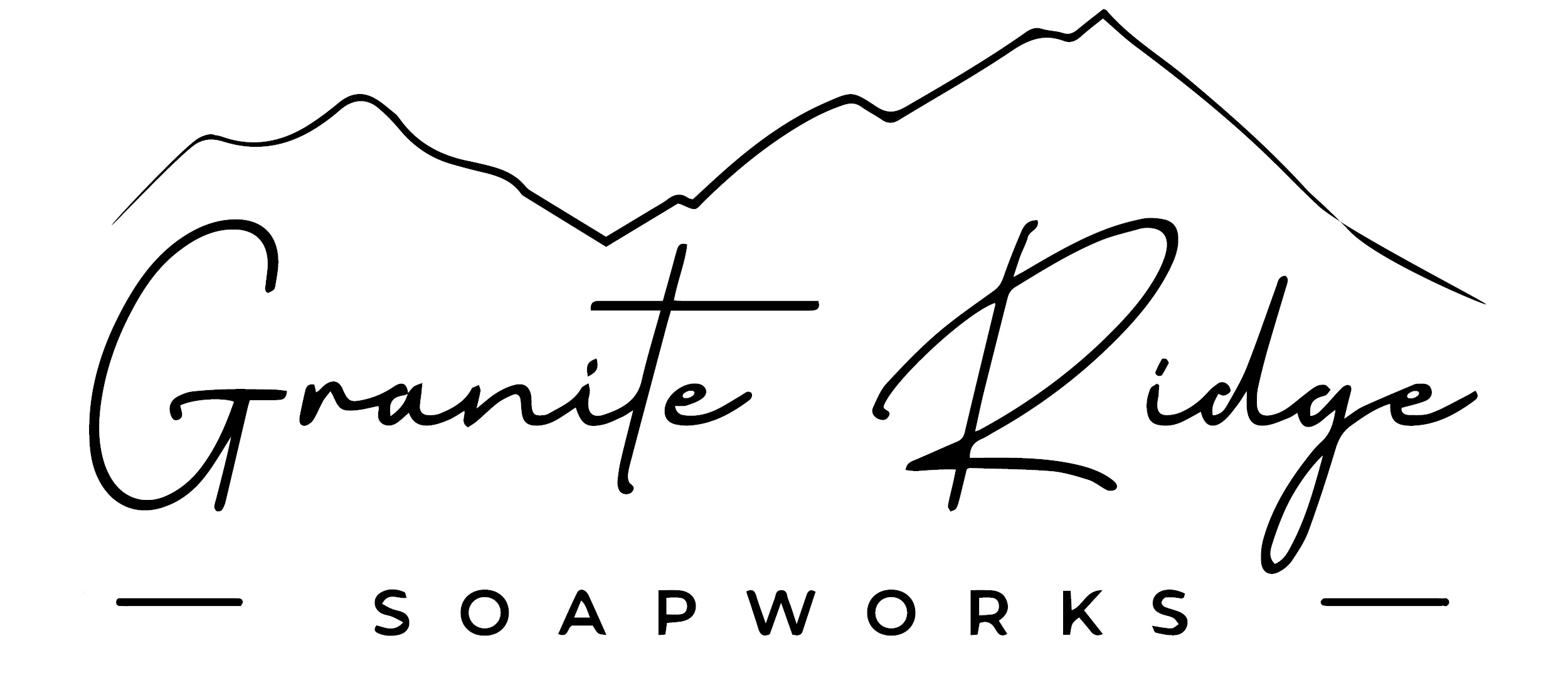 Be gentle with your skin. Our soaps are kind to your skin and create a creamy, silky lather that is nourishing. Small batches are made by hand. We only use the best natural ingredients. There are no chemicals, phthalates, parabens, sodium laurel sulfate, or detergents. GraniteRidgeSoapworks
Use the code HNEWS10 to receive 10% off your first purchase.

Revelation: A Blueprint for the Great Tribulation




Will Putin Fulfill Biblical Prophecy and Attack Israel?