There's a News Black Out on the Strange Doings in the JPMorgan Chase/Jeffrey Epstein Sex Trafficking Case in Manhattan
BanksterCrime:
By Pam Martens and Russ Martens: November 6, 2023 ~
There are extremely strange things happening in a very high-profile federal court case in Manhattan where the largest bank in the United States, JPMorgan Chase, stands accused by victims of facilitating Jeffrey Epstein's sex-trafficking ring that sexually abused minors as the bank doled out $40,000 to $80,000 a month in hard cash for more than a decade without filing the legally required Suspicious Activity Reports.
Further implicating the bank is the fact, documented by internal emails, that executives and staff of JPMorgan Chase were visitors to Epstein's Manhattan mansion where rapes and sexual assaults of minors have been alleged by victims as occurring. (See our report: A JPMorgan Court Filing Shows Another Bank Exec Visited Jeffrey Epstein's Sex-Trafficking Residences 13 Times – Two More Times than Jes Staley.)
A recent entry on the docket of the case shows that a federal marshal has now been ordered to be present for the Fairness Hearing this Thursday, November 9, at 4 p.m. in the U.S. District Court for the Southern District of New York.
Needing an armed federal marshal for a hearing involving the largest bank in the United States; its lawyers from Big Law firm WilmerHale; and plaintiffs' high-profile attorney, David Boies – seems like something that might rouse the curiosity of reporters at expensive media real estate in Manhattan. But adding to the aura of strangeness surrounding the case is the fact that both the New York Times and the Wall Street Journal – two newspapers that had previously been actively reporting on the case – have failed to share this latest intrigue with their readers.
The likely reason the federal marshal has been summoned for the hearing is that David Boies has taken the questionable action of making public on the court docket an exhibit showing what purports to be 105 pages of personal emails sent by a Jeffrey Epstein sex trafficking victim, Sarah Ransome. The final email states this:
"David and Demon – You've made the biggest mistake crossing me. You've underestimated me and I'm coming for you. Sarah Ransome"
Throughout the series of emails, Ransome refers to Jamie Dimon, Chairman and CEO of JPMorgan Chase, as "Demon" instead of Dimon. (Given the five felony counts and frauds that Dimon has presided over at the bank, one might be forgiven for selecting an unpleasant moniker for the bank's top honcho.)
In an email dated October 24, 2023 to leaders of countries in the Middle East, Ransome writes this:
"My bad choices because life dealt me a rather rough hand doesn't change the fact that I was raped repeatedly and trafficked by Epstein, no matter how hard the U.S. and Israeli Administration deflect that they indeed have broken the Geneva Convention and have been committing war crimes globally for decades…We all know that the material Epstein filmed for both governments has been used to broker deals in their favour for years."
Ransome doesn't offer any evidence to back up that claim but there is plenty of evidence on the record to tie Epstein to Israel. On May 3, the Wall Street Journal reported as follows:
"The documents provide new details about his scheduled meetings. They show that between 2013 and 2017, Epstein planned at least three dozen meetings with Mr. Barak [Ehud Barak, the former Prime Minister of Israel]. They had appointments every month for 11 consecutive months starting in December 2015, the documents show.
"Mr. Barak told the Journal he was introduced to Epstein in 2003 by Shimon Peres, another former prime minister of Israel, at a social event with U.S. dignitaries, and that he would regularly visit Epstein when he traveled to New York…
"Mr. Barak also took flights on Epstein's private jet, the documents show. In January 2014, he met Epstein at his Palm Beach mansion and then they flew together to Tampa, where Epstein dropped him off and continued on to New York.
" 'I flew only twice on his airplane, together with my wife and Israeli security detail,' Mr. Barak said. He said he remembers the trip in Florida was to visit a U.S. military installation in Tampa."
Another major Epstein tie to Israel was Epstein's largest financial benefactor, Leslie Wexner, the former CEO of the retailing conglomerate that previously owned Victoria's Secret, Abercrombie & Fitch, Bath & Body Works, and numerous other retail chains. Epstein, for unexplained reasons, ended up owning Wexner's former upper East Side mansion in Manhattan where many of the rapes of young women and girls occurred; Wexner's company jet was transferred to Epstein and later dubbed the "Lolita Express"; and Epstein owned a home at one point on the grounds of Wexner's estate in New Albany, Ohio. Wexner also signed a Power-of-Attorney in 1991 giving Epstein wide control of his finances.
In June 2020, Ohio reporter Bob Fitrakis wrote the following for the Columbus Free Press regarding Leslie Wexner's charitable organization known as the Wexner Foundation and its ties to Israel:
"The media obtained a leaked document from the Wexner Foundation entitled, 'Wexner Analysis: Israeli Communication Priorities 2003.' The report was prepared to sell the war in Iraq and provides insight into Wexner's relationship with the state of Israel.
"Wexner's philanthropic side is more public. In 1998, the Wall Street Journal reported that Wexner was part of the " 'Mega Group,' a loosely organized club of 20 of the nation's wealthiest and most influential Jewish businessmen." The Mega Group meets purportedly to discuss 'philanthropy,' but others have speculated that their charitable interests are often a cover for lobbying activities on behalf of Israel. The Wall Street Journal identified the late Max Fisher, a Detroit financier and billionaire, as a member of the Mega Group. Fisher was used as a private Middle East diplomat by President Gerald Ford during the 1970s and is considered Wexner's mentor.
"The Wexner Analysis points out that '. . . many sympathize with the plight of the Palestinian people, [but] there is no love lost for Yassir Arafat.' So, when the Wexner Analysis report was leaked, it caused a stir but no questioning of Wexner's little-explored relationships with Epstein and Fisher. Frank Lutz, the Republican Party pollster and spin doctor, prepared the Wexner Analysis. Lutz's report essentially outlines a political PR campaign 'as the post-war dust settles over the Iraqi desert.'
"The Wexner Analysis emphasized that 'now is the time to link American success in dealing with terrorism and dictators from a position of strength to Israel's ongoing efforts to eradicate terrorism on and within its borders.' "
Ransome is one of two women who are objecting to the terms of the class action settlement with victims that is scheduled for a legally-required Fairness Hearing this Thursday. JPMorgan Chase has agreed to settle the case with a payment of $290 million, of which plaintiffs' lawyers, including David Boies, are set to receive $87 million in legal fees and another $2.5 million in expenses.
That's a hefty payday and plaintiffs' lawyers are thus incentivized to discredit anyone challenging the fairness of the settlement terms. (Wall Street On Parade has no financial interest in the settlement and we found its terms to be unconscionable on many levels. A total of 16 state attorneys general and the attorney general of Washington, D.C. have also filed objections to the terms of the settlement. See our report: 17 Attorneys General and Two Claimants File Objections to JPMorgan Chase's Tricked Up Settlement with Jeffrey Epstein Victims.)
In Boies' reply brief regarding the two women's objections to the settlement, he states that the objections from the woman identifying herself as Jane Doe 7 should be dismissed as "unsubstantiated and meritless." As for Sarah Ransome's objections, Boies offers this:
"Ms. Ransome is an Epstein victim whose views and feelings are entitled to thoughtful consideration. As indicated in the emails Ms. Ransome has sent to a variety of public officials around the world, as well as to Class Counsel, examples of which are included in the attached Composite Exhibit A, Ms. Ransome is obviously a woman in distress. However, her feelings of wide-ranging conspiracies against her need to be considered in the context of Epstein's treatment of his victims, which included boasting that his collaborators included many rich and powerful business leaders and public officials, and that they would help destroy anyone who crossed him.
"Although Class Counsel sympathizes with Ms. Ransome, she offers no evidence to support her allegations of a vast international conspiracy against her, including torture, rape, terrorism, treason, and other misconduct by American, British, and Israeli officials. However sincerely felt Ms. Ransome's views may be, they should not, and do not, provide any basis for overturning a settlement that is otherwise universally sought and needed by her fellow survivors."
It's not Ransome's job to map out the specifics of an international sexual blackmail conspiracy. That's the job of the U.S. Department of Justice and its criminal division whose prosecutors are paid by the American taxpayers to deliver the truth and the facts in a timely fashion to the American people. Unfortunately for the American people and Epstein's victims, the U.S. Department of Justice has fallen down on the job. (See our report: New Court Documents Suggest the Justice Department Under Four Presidents Covered Up Jeffrey Epstein's Money Laundering at JPMorgan Chase.)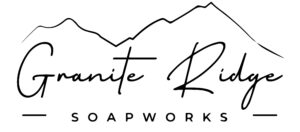 Be gentle with your skin. Our soaps are kind to your skin and create a creamy, silky lather that is nourishing. Small batches are made by hand. We only use the best natural ingredients. There are no chemicals, phthalates, parabens, sodium laurel sulfate, or detergents. GraniteRidgeSoapworks
Use the code HNEWS10 to receive 10% off your first purchase.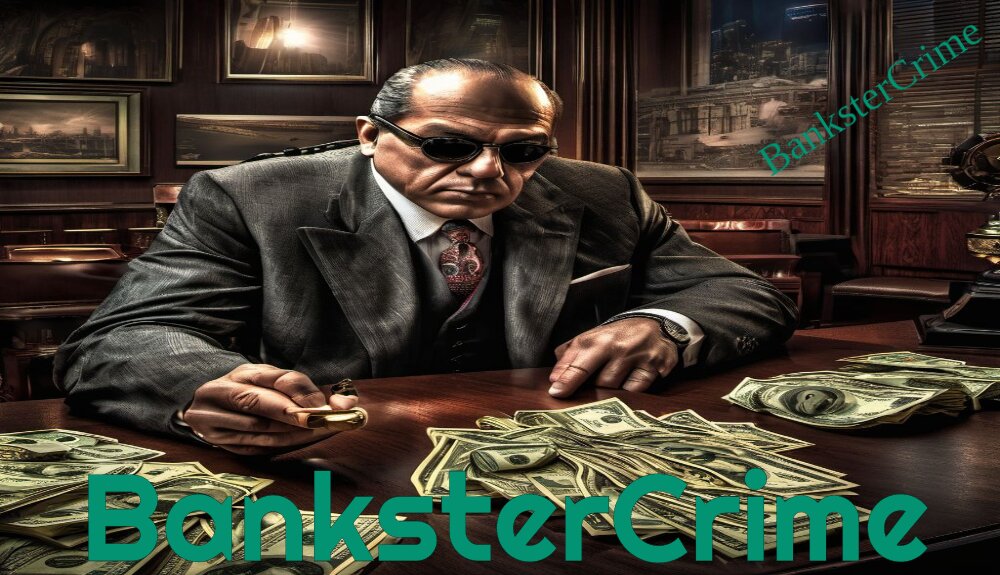 Revelation: A Blueprint for the Great Tribulation




Will Putin Fulfill Biblical Prophecy and Attack Israel?