Judge Jed Rakoff Has Regularly Dined in the Past with the Chairman of the Law Firm that Just Got a Big Win in His Court in the JPMorgan Sex Trafficking Case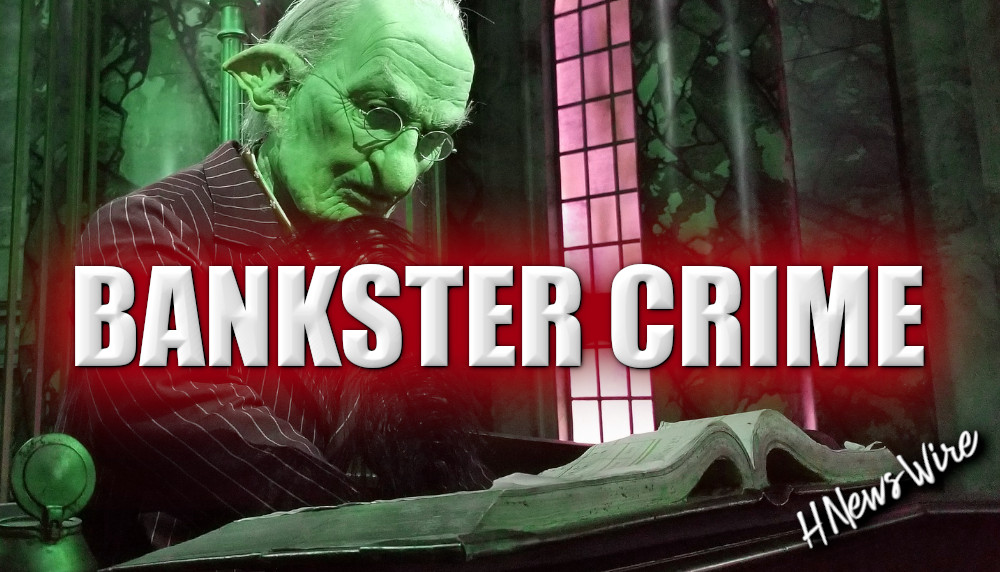 BanksterCrime:
By Pam Martens and Russ Martens:
In 2017, Simon & Schuster released the book, The Chickenshit Club, by the Pulitzer-prize winning public interest writer, Jesse Eisinger. The title derives from the premise that the prosecutors at the U.S. Department of Justice are too worried about losing a case or harming their ability to get those seven-figure pay packages at the big Wall Street law firms to do their jobs properly as prosecutors. Aside from that narrative, which is brilliantly analyzed by Eisinger, the book reveals a stunning fact about Manhattan federal district court Judge Jed Rakoff – a man who has gone out of his way to portray himself with the media as the protector of the public interest.
Eisinger writes this:
"Karp, sixteen years younger, and Rakoff began having dinner every several months, often with their wives and other lawyers, at restaurants around Manhattan: Il Gattopardo, the Leopard, Telepan."
"Karp" in that sentence refers to Brad Karp, the Chairman since 2008 of the Big Law firm, Paul, Weiss, Rifkind, Wharton & Garrison LLP. Karp's law firm is best known for getting recidivist lawbreakers on Wall Street, like Citigroup and JPMorgan Chase, off the hook.
Federal law requires federal judges to avoid even the appearance of a conflict of interest. How could a former federal prosecutor and long-tenured federal judge like Rakoff think it would be appropriate to be dining with the top dog of the law firm whose partners are regularly in his courtroom asking him to dismiss cases against their Wall Street clients?
Rakoff's wife, Ann, may also have had financial conflicts in the past. According to Judge Rakoff's financial disclosure forms and his wife's LinkedIn profile, from September 2006 through August of 2015, a span of almost nine years, Ann Rakoff was the Executive Director of the Corporate Law Center at the Fordham University School of Law – notwithstanding the fact that she never went to law school or had a law license. (The current Executive Director does have a law degree.)
The following law firms that practice before Rakoff are listed on the Fordham Law website as having made donations of $100,000 to $249,000 to the law school over a number of years: Wachtell Lipton, Kirkland & Ellis, Skadden Arps, Davis Polk, along with several anonymous donors.
Ann Rakoff's salary is not disclosed, and is not required to be disclosed, on Judge Rakoff's financial disclosure forms.
Judge Rakoff's chummy dinners with Brad Karp of Paul Weiss came to mind last week when Rakoff dismissed a major case against  Board Members of JPMorgan Chase that Paul Weiss lawyers urged Rakoff to dismiss. Rakoff issued a 1-1/2 page order dismissing the case, using the very argument that Paul Weiss suggested he should use, while failing to issue a reasoned decision – which Rakoff says will be forthcoming at a future date. (What was the big hurry to give Paul Weiss this good news, other than so it could immediately brag about it?)
The case before Rakoff is one of three separate lawsuits – all assigned to the same Judge – where the largest federally-insured bank in the United States, JPMorgan Chase, is charged with looking the other way for years and failing to file the legally-mandated Suspicious Activity Reports (SARs) with law enforcement as the craven sex trafficker of underage girls, Jeffrey Epstein, laundered his illegal bounty through his accounts at the bank while sending lucrative clients to the bank in return. The other two cases were brought by victims of Epstein and by the Attorney General of the U.S. Virgin Islands where Epstein owned a private island compound.
In the case just dismissed last week by Rakoff, Paul Weiss is defending Board Members of JPMorgan Chase in a shareholders' lawsuit brought by two pension funds. The lawsuit charges that specific Board Members, together with Chairman and CEO, Jamie Dimon, and a former executive (Jes Staley), failed to carry out their fiduciary duties by ignoring the activities of Epstein during the more than 15 years that he carried out money laundering in his accounts at the bank.
The lawsuit dropped a new bombshell, documenting that some Board Members were actually involved in business dealings with Epstein.
Rakoff's order states that he's dismissing the case because the "plaintiffs have failed to make pre-suit demand on the board of directors of JPMorgan or adequately allege that doing so would be futile."
But, in fact, the plaintiffs did address exactly why they did not make a demand on the Board of Directors of JPMorgan Chase, writing as follows on pages 59-60 of their complaint:
"Plaintiffs did not make a demand on the Board to institute this Action because pre-suit demand is excused…Demand is excused because there exists a reasonable doubt that, at a minimum, at least half of the Board at the time that this Complaint is filed could properly exercise independent and disinterested business judgment in responding to a demand. The demand Board has 12 members…Here, at least nine directors lack independence, are not disinterested, or both."
A stronger argument for the plaintiffs might have been that this Board of Directors is so lacking in attention to their fiduciary duty that they have responded to their Chairman and CEO Jamie Dimon sitting at the helm of the bank through five felony counts brought by the U.S. Department of Justice not by sacking him, but by giving him a $50 million bonus after the fourth and fifth felony counts in 2020.
As for the unseemly conflicts this Board has, see our reports: If You're Baffled as to Why JPMorgan Chase's Board Hasn't Sacked Jamie Dimon as the Bank Racked Up 5 Felony Counts – Here's Your Answer and JPMorgan Chase Failed to Disclose Its Role in Financing a $1.8 Billion Loan to a Ski Resort Deal Tied to an "Independent" Board Member.
One reason that Rakoff may have wanted this particular lawsuit to disappear from his docket is that it raises a ton of troubling questions about the coddling of this criminal enterprise in drag as a federally-insured bank.
The JPMorgan shareholder plaintiffs who were just ejected from Rakoff's docket provided the following staggering details of the history of money laundering at JPMorgan Chase in their complaint:
"From 2003 through 2014, JPM handled hundreds of transactions totaling nearly $2 billion for Dmytro Firtash, a Ukrainian oligarch who is wanted on criminal charges in the United States.
"From 2010 through 2015, a shell company operated by Semion Mogilevich, a Russian mafia figure described as the 'Boss of Bosses,' sent and received more than $1 billion in transactions through JPM. Mogilevich has been at the top of the FBI's most wanted listed since 2009.
"From 2012 through 2016, JPM moved more than $63 million for companies linked to Alejandro 'Piojo' Isturiz, a former Venezuelan government official who has been charged by U.S. authorities as a player in an international money laundering scheme.
"From 2013 through 2016, Jho Low, a financier accused by authorities in multiple countries of being the mastermind behind the embezzlement of more than $4.5 billion from a Malaysian economic development fund called 1Malaysia Development Berhad, or 1MDB, moved over $1.2 billion through JPM.
"From 2016 through 2017, JPM shuttled at least $6.9 million in transactions for Paul Manafort in the 14 months after he resigned from Donald Trump's 2016 presidential campaign amid allegations of money laundering and corruption 'spawning from his work with a pro-Russian political party in Ukraine.'
"Even after JPM allegedly closed Epstein's accounts with the bank in 2013, a current JPM employee continued to meet with Epstein at this Manhattan townhouse until at least 2017.
"In December 2019, JPM faced a regulatory penalty for its KYC [Know Your Customer] deficiencies. FINRA fined JPM $200,000 for failure to supervise custodian accounts resulting in violations of KYC rules from 2014 to 2018."
Another problematic aspect of Rakoff's behavior in the JPMorgan-Epstein cases is that Rakoff stated in open court in front of the media that the settlement agreement hatched between JPMorgan Chase, its outside counsel WilmerHale, and the attorneys for Epstein's victims was "a really fine settlement," while he blindly ignored the onerous terms for the victims. (See our detailed analysis of that settlement agreement here.)
Judge Rakoff also has an uncanny ability to be assigned highly sensitive corruption cases involving JPMorgan Chase while signing off on broad protective orders that seal from public view the dirty details. For example, in November of 2021, a former attorney and compliance officer of JPMorgan Chase, Shaquala Williams, charged in a lawsuit in Rakoff's court that the bank was keeping two sets of books while dodging the requirements of a non-prosecution agreement with the U.S. Department of Justice. Williams also charged that a "high risk" former government official, tied in unexplained ways to Jamie Dimon, was being improperly paid by the bank through an "emergency payment method." Deposition testimony identified at least one of those former government officials that was receiving improper payments to be Tony Blair, the former Prime Minister of the U.K. (See our report: JPMorgan Chase Quietly Settles Whistleblower Case Involving Charges of Keeping Two Sets of Books and Improper Payments to Tony Blair.)
Secrecy has also prevailed in the first two Epstein-related cases brought against JPMorgan Chase. While Rakoff tells the media that the public has a right to transparency and the facts in these cases against Wall Street banks, here's a screen shot of the dozens of "filed under seal" documents recently entered on the docket in the Virgin Islands case against JPMorgan Chase — without a whimper from Rakoff.
BanksterCrime: By Pam Martens and Russ Martens: August 9, 2023 ~ Jamie Dimon is between a rock and a hard place. He is either going to have to convince a jury come October that he was left in the dark by the bank's general counsel, his compliance and money laundering executives, and the heads of his…
BanksterCrime: HNewsWire: At about the same time, it appears, Chase debanked, without warning, Drs. Syed Haider and Joseph Mercola. Wait, no. Not just them, but also Dr. Mercola's employees – and his and their families. All without explanation. These debankings don't come without context. You may recall that last fall Chase debanked Senator, Ambassador and Governor (so, you…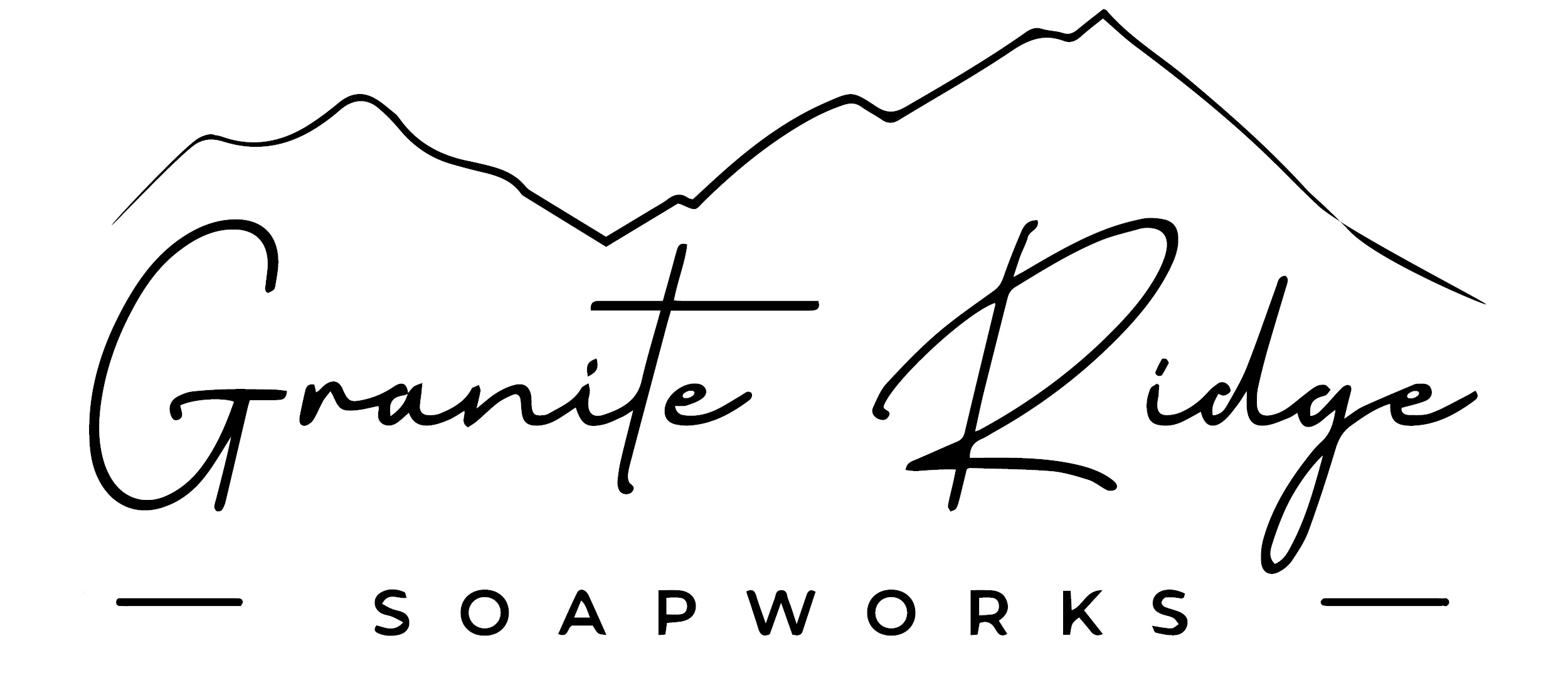 Say hello to Granite Ridge Soapworks! Use our handmade soaps to take good care of your skin. Our premium natural ingredients work together to create a silky, creamy lather that hydrates your skin. Chemicals, such as sodium lauryl sulfate, phthalates, parabens, or detergents, are never used by us. To ensure quality, we make all of our soaps in modest quantities. Visit our Etsy store right away to give them a try and the attention your skin deserves. GraniteRidgeSoapworks: Because only the best will do for your skin.
Use the code HNEWS10 to receive 10% off your first purchase.
Revelation: A Blueprint for the Great Tribulation




Will Putin Fulfill Biblical Prophecy and Attack Israel?