Bonds, Bitcoin, Big-Tech, & Bullion Soar As 'Bad News' Is Good News Again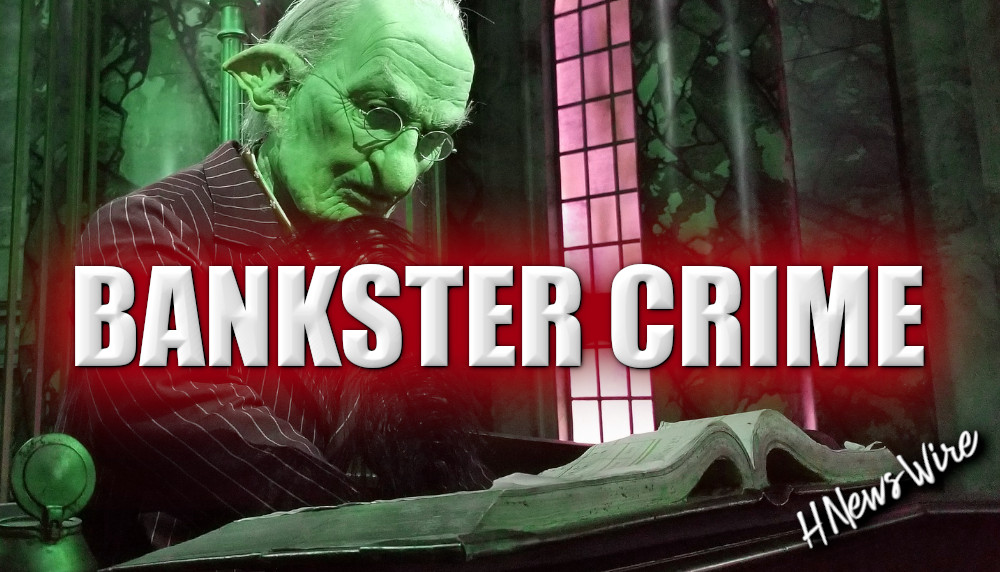 It's been an ugly couple of days for micro- and macro- data in the US (and globally) as retailers signal a far more-stressed American consumer than the market would like to believe, and global PMIs scream stagflation with 'sticky' prices rebounding as new orders tumble and the false optimism of the Services sectors' rebounds evaporates in a red mist of reality.
This week has seen the biggest set of 'bad news' since April...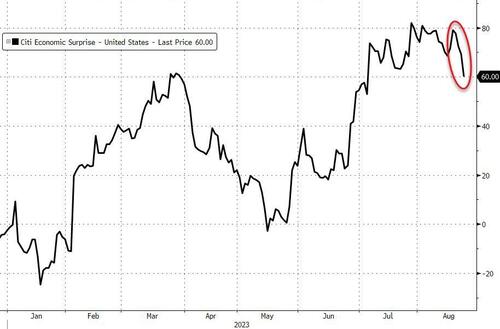 Source: Bloomberg
And that bad news prompted a very aggressive bid for global bonds with USTs tumbling 8-12bps on the day, leaving the long-end down 9bps on the week (but 2Y +2bps still)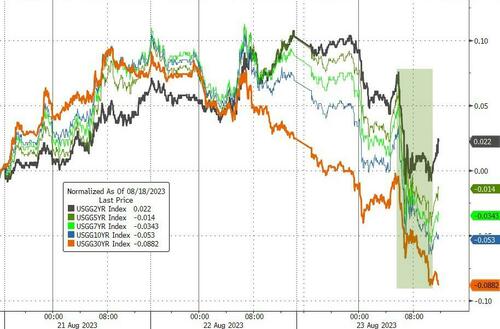 Source: Bloomberg
And in true US equity market fashion, that 'bad news' bid for bonds is 'good news' for long-duration stocks and we saw Nasdaq dramatically outperforming on the day (although all the majors were green today ahead of NVDA's earnings). Some late-day profit-taking wiped some of the lipstick off with The Dow lagging...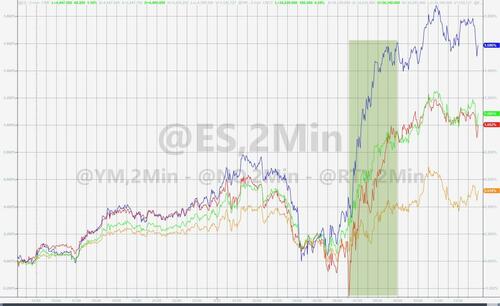 The bad news prompted a dovish drop in the market's Fed rate expectations, erasing the week's hawkish drift...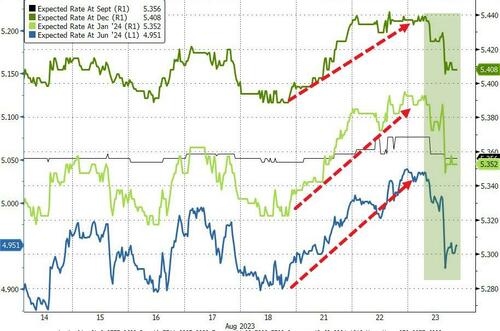 Source: Bloomberg
And for those hoping for a hawkish Powell deja vu all over again, we note that financial conditions have actually been tightening in recent weeks both mechanically...
Source: Bloomberg
...and anecdotally with SLOOS showing tighter credit conditions, home mortgage applications collapsing to 1995 lows, Dallas Fed banking conditions significantly tighter, and Macy's et al. commenting on surging credit card delinquencies.
The dollar dived on the dovish 'bad news' bias (after surging in the European session on weaker Euro)...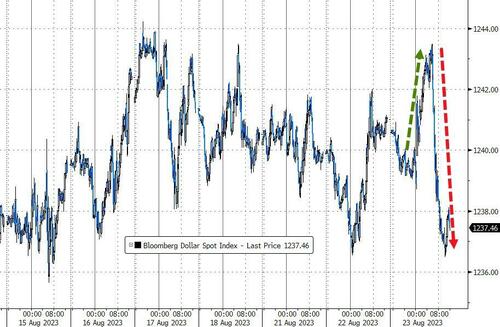 Source: Bloomberg
...which sent gold spiking back above $1900 (Spot)...
Source: Bloomberg
..and helped support crypto with Bitcoin bouncing back above $26,000...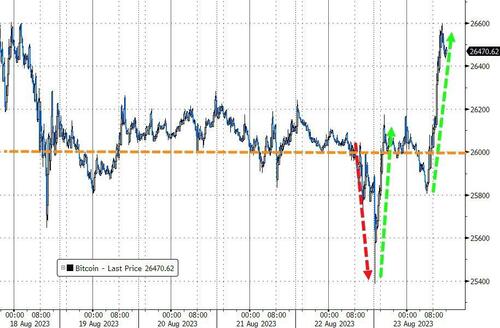 Source: Bloomberg
The yield curve (2s30s) inverted deeper today, flattening back to last week's lows...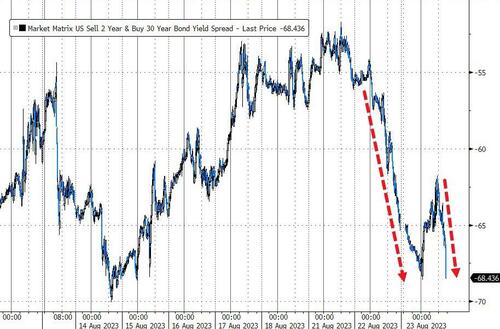 Source: Bloomberg
...as the 2Y Yield tried to get back above 5.00% but failed notably...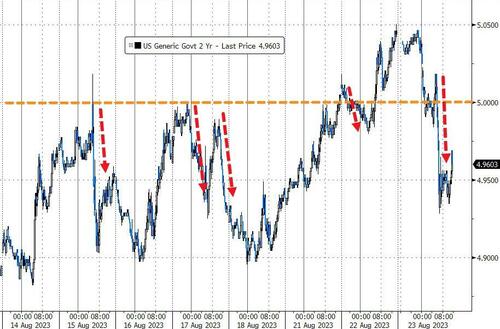 Source: Bloomberg
Oil slipped lower on the PMIs signaling demand fears - although WTI did bounce off one-month lows...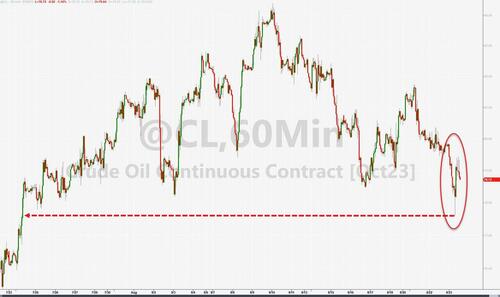 Peloton was puked hard to a record low as Americans prefer the Ozempic shortcut to fat loss...
Foot Locker stunk - suffering its worst day ever as the stock fell to its lowest since 2010 (and along wioth it all of Cramer's club members capital)...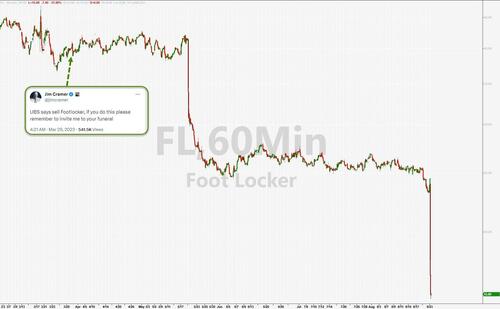 Nike down for the 10th day in a row - its longest losing streak ever - falling to its lowest since Nov 2022...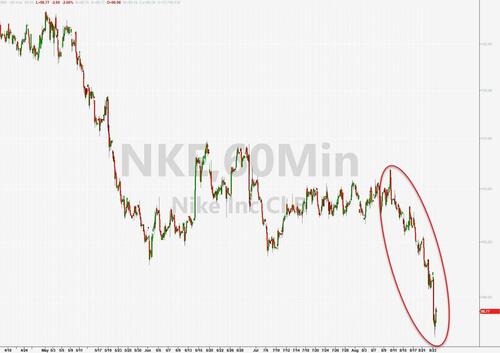 Finally, NVDA bounced back to Monday's lows - teetering on the brink ahead of earnings tonight...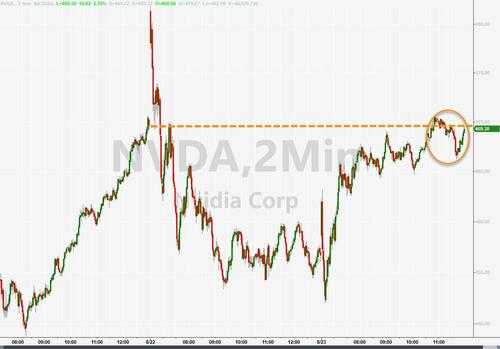 0-DTE call-buyers provided the floor for NVDA today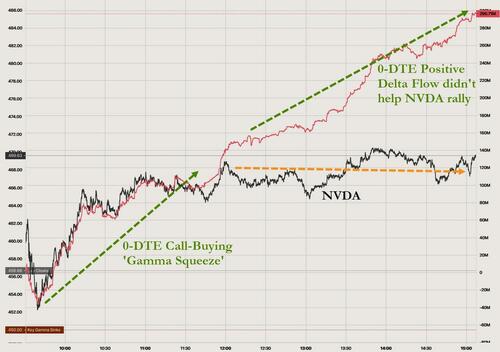 Let's hope this analogy finally snaps...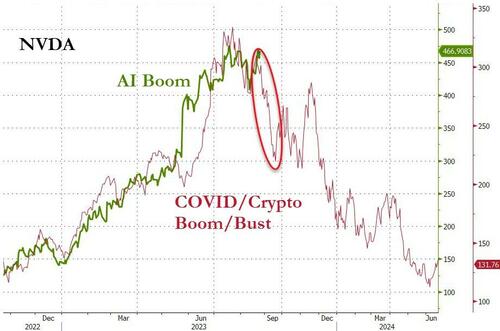 Because Nasdaq's Advance/Decline line just hit a record low...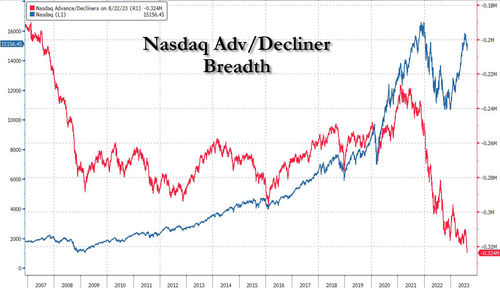 Go Jensen.
Revelation: A Blueprint for the Great Tribulation




Will Putin Fulfill Biblical Prophecy and Attack Israel?