Russia's de-dollarization effort is full steam ahead, in line with President Putin's commitment to reduce the country's vulnerability to the continuing threat of US sanctions.
Crossing the wires early Wednesday morning, Russian Deputy Finance Minister Vladimir Kolychev was quoted by Reuters as saying the Russian sovereign wealth fund will reduce US Dollars and is considering adding Chinese yuan. 
RUSSIAN DEPUTY FINANCE MINISTER KOLYCHEV SAYS SHARE OF US DOLLARS IN NATIONAL WEALTH FUND WILL BE REDUCED
RUSSIAN DEPUTY FINANCE MINISTER KOLYCHEV SAYS INCLUSION OF OTHER FOREIGN CURRENCIES INCLUDING YUAN IS BEING CONSIDERED
RUSSIAN DEPUTY FINANCE MINISTER KOLYCHEV SAYS FINANCE MINISTRY PLANS TO CHANGE NATIONAL WEALTH FUND'S FX STRUCTURE IN 2020
Kolychev said the change to the foreign exchange structure of the wealth fund would occur in 2020.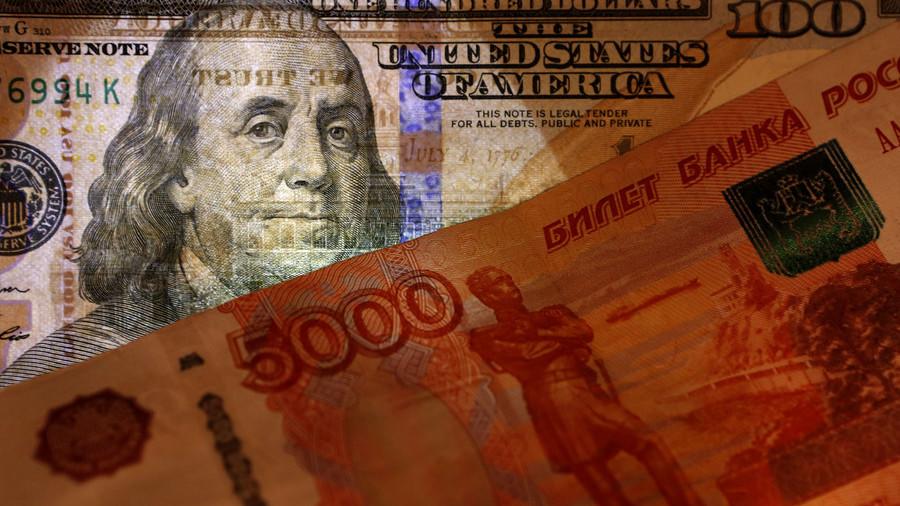 Last month, Russian Economy Minister Maxim Oreshkin told the Financial Times that the country would continue down the path of de-dollarization and begin trading some oil transactions in Euros and roubles.
"We have very good currency, and it's stable. Why not use it for global transactions?" Oreshkin said in a recent interview with the FT.

"We want (oil and gas sales) in roubles at some point," he said.
Despite less than 5% of Russia's $687.5 billion in annual trade being with the US, it remains that over half of that trade still relies on the dollar, according to Bloomberg figures.
US sanctions have been very selective as of recent, specifically targeting Gazprom, the country's gas giant. Sanctions have banned any US company from supplying Gazprom with equipment.
Russia's desire to abandon the dollar is a trend that continues to gain momentum and could be fully realized by the mid/late 2020s. Source
StevieRay Hansen
Editor, Bankster Crime
MY MISSION IS NOT TO CONVINCE YOU, ONLY TO INFORM YOU…
The Birth Pains Are Growing Stronger….
"Unless God has raised you up for this very thing, you will be worn out by the opposition of man and devils"…
My name is Steve Meyers and I need to share a vision and warning that the Lord showed me back in April 2007….
Many of you will ask why I waited so long to share the warning. I didn't. I shared the story with everyone that would listen from pastors to friends to family to colleagues. Immediately following the initial vision, I called a close friend. I told him to sit down that I had something to tell him. I needed it documented as I knew this was supernatural and from God. As I witness events unfolding today, I need to share the vision again.
The risk of loss in trading futures and options on futures can be substantial. The author does not guarantee the accuracy of the above information, although it is believed that the sources are reliable and the information accurate. The author assumes no liability or responsibility for direct or indirect, special, consequential or incidental damages or for any other damages relating or arising out of any action taken as a result of any information or advice contained in this commentary. The author disclaims any express or implied liability or responsibility for any action taken, which is solely at the liability and responsibility of the user.
Tagged Under: #Fraud #Banks #Money #Corruption #Bankers,#Powerful Politicians, #Businessmen