It's important to realize that there is a difference between self-interest and selfishness. All people have self-interests which can operate in ways that are not selfish. For example, it is in our self-interest to get a job and earn an income so that we can support our family. We can do that in ways that are not selfish. By contrast, other economic systems such as socialism ignore the biblical definitions of human nature. As a result, they allow economic power to be centralized and concentrate power in the hands of a few greedy people. Those who complain of the influence major corporations have on our lives should consider the socialist alternative where a few governmental bureaucrats control every aspect of our lives.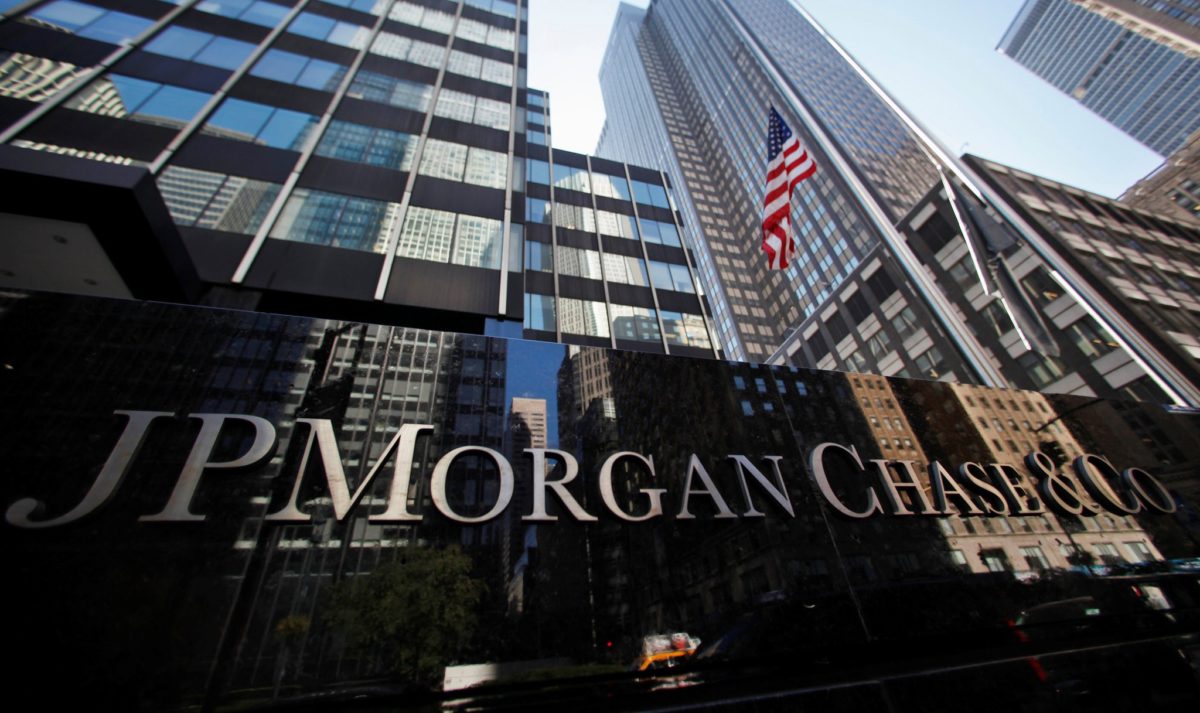 Under the rule of the Nigerian dictator Sani Abacha more than 20 years ago, a handful of high-ranking government officials looted billions of dollars from the country's coffers.
Now the Nigerian government is demanding some of its money back — from JPMorgan Chase.
In a British court, lawyers for the country are suing a subsidiary of the largest United States bank, charging that it enabled corrupt former officials to extract nearly $900 million between 2011 and 2013 from a government bank account in London.
JPMorgan says it was following instructions it received from senior Nigerian government officials. The country's attorney general himself wrote a letter attesting to the legitimacy of the instructions. But the bank has been unable to persuade a British judge to throw out the case, in part because of the unusual circumstances surrounding the money transfers — including the fact that two banks to which JPMorgan wired the money rejected the transfers because of concerns that they might violate money-laundering laws.
At the heart of the case is whether JPMorgan did enough to safeguard Nigeria's money. Under British law, banks are required to act in their customers' best interests, even if someone connected to a customer tries to get them to do otherwise. Even as it tried to send money to various recipients, JPMorgan reported to regulators its concerns that it might be transferring funds to a convicted money launderer. It made the transfers anyway.
It is the latest example of a major American bank getting caught up in a foreign corruption scandal. In Malaysia, Goldman Sachs and some former executives have been accused of participating in a multibillion-dollar fraud involving a government investment fund. Unlike those executives, however, no JPMorgan employees have been accused of wrongdoing.
In the London lawsuit, the Nigerian government is seeking damages from JPMorgan of nearly $900 million.This is your last free article.Subscribe to The Times
The bank's decision to do business with Nigeria — a country that is ranked 144th out of 180 countries on Transparency International's corruption list — involved a calculation of risk.
"A head of state known or alleged to be corrupt is the riskiest type of client, both because of potential civil and criminal liability and because of reputational damage should details of the relationship come out, as they often do when there is a change in power in the relevant country," said Joshua Kirschenbaum, a former director at the Treasury Department's anti-money-laundering agency, FinCEN.
A JPMorgan spokesman said it would fight Nigeria's legal claim, which "is completely without merit."
The bank has argued in court filings that its agreement with the Nigerian government specified, at the time it was signed, that JPMorgan would follow whatever instructions it received, even if it had reason to believe that the instructions were "not in the best interests" of the account holder.
It also claims that Nigeria has failed to identify specific things it could have done differently, since it reported each suspicious set of instructions to its British regulator.
Aside from the London lawsuit, JPMorgan has not been accused of wrongdoing in connection with the Nigerian affair.
Court papers from the London lawsuit and a related criminal trial underway in Italy provide a detailed record of the alleged scheme. (JPMorgan is not a subject of the criminal trial.)
It began when Mr. Abacha, the president at the time, awarded a license to drill oil near the Niger River Delta to Dan Etete, Nigeria's oil minister. Mr. Etete paid just $2 million for the license, which was expected to generate billions of dollars in revenue.
Mr. Abacha's successors accused Mr. Etete of corruption and tried to revoke the license. They were unsuccessful. Mr. Etete has denied wrongdoing.Source

Fraud #Banks #Money #Corruption
Fraud #Banks #Money #Corruption #Bankers
StevieRay Hansen
Editor, Bankster Crime
MY MISSION IS NOT TO CONVINCE YOU, ONLY TO INFORM…