Update: The Telegraph's Ambrose Evans-Pritchard warned that the collapse in Chinese oil consumption is "the biggest shock to oil markets since the Lehman crisis."
Evans-Pritchard said the plunge in consumption could be between three to four million barrels per day, adding that this amount is twice UK's North Sea oil output.
We noted earlier (see below), OPEC+ couldn't come to an agreement on Thursday about future production cuts ahead of the big meeting next month.
"It's now clear that coronavirus is a serious event risk to the entire world and that financial conditions are tightening very quickly," said Edward Harrison from Credit Writedowns.
Harrison said financial contagion has spread from commodity prices, as we pointed out Sunday, the start of the bear market for crude, and stretched into US junk bonds. "High yield is where the rubber hits the road," he said.
Evans-Pritchard said two-thirds of China's economy is offline, which is the main reason for the consumption plunge, as the country shuts down industrial hubs to contain the virus outbreak.
Corporate bonds are one financial crisis away from wreaking havoc on the global financial system. The ratio of junk bonds with debt-to-earnings ratios above six has approached 30%, above levels right before the 2008 financial crash.
Investment-grade securities rated BBB or lower have increased by at least fivefold from the depths of the last recession. It will only take one accident to trigger a cascade of downgrades pushing hundreds of billions of investment-grade bonds into junk, setting off a fire-sale that would make the 2008 financial crisis look like child's play. 
Plunging commodities, such as crude and copper, are suggesting that China's economy has created a global shock that has first severed complex chains and could tilt the world into recession.
* * *
Oil futures remain in a bear market following the collapse in oil demand from China amid two-thirds of its economy shutdown following the coronavirus outbreak.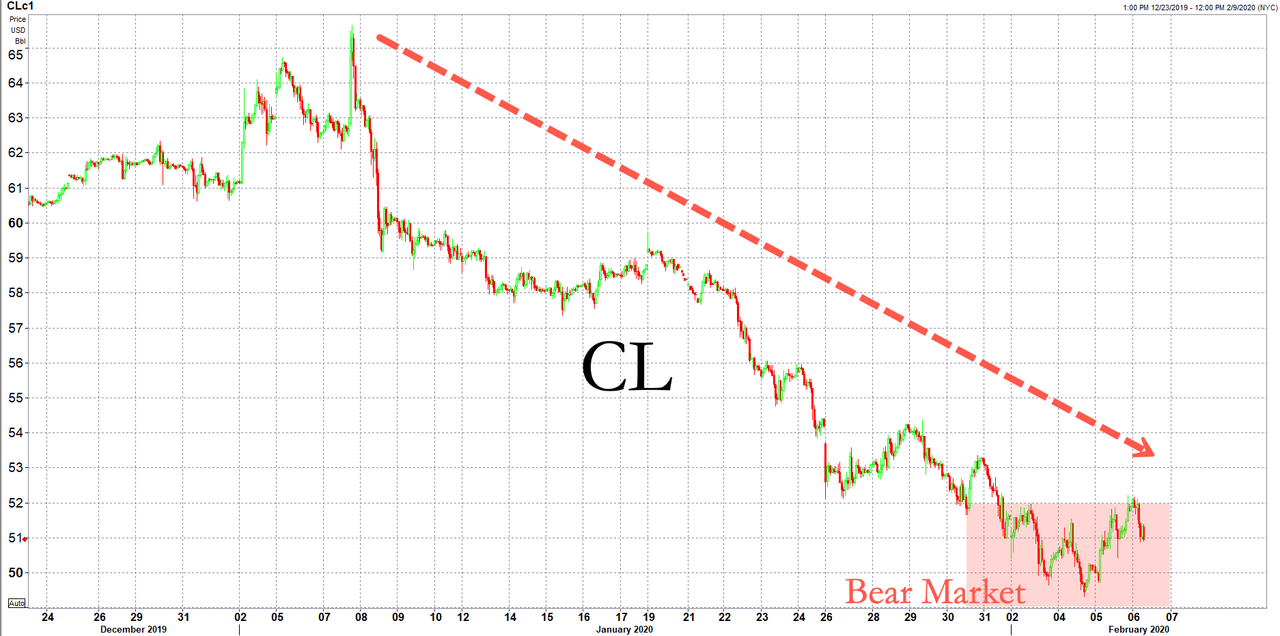 Crude rallied Wednesday on inventory builds, mostly on the hope that the OPEC+ meeting would lead to cuts. However, any gains that were seen are being quickly erased as of Thursday morning.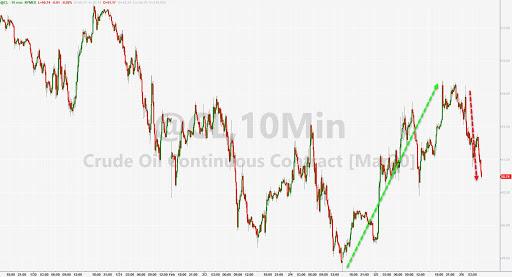 This forced the OPEC+ technical committee to meet in Vienna, Austria, for a third day this week, to discuss the importance of slashing oil output by at least 500,000 barrels per day (bpd), reported Reuters.
The Joint Technical Committee (JTC) is an advising body of OPEC and Russia, known as OPEC+.
As of Thursday, there's no firm decision by the technical committee to cut oil production. This is because Russia has opposed to cuts and said it would be willing to agree on an extension of current cuts.
Ransquawk reports that the meeting has officially ended without a planned resolution of production cuts.
The technical committee meeting comes ahead of a planned OPEC+ conference on March 5-6.
OPEC+ has already agreed in December to remove 1.7 million bpd from markets in response to a slowing global economy. Now the deadly virus outbreak has created a "shock" in the global economy as China's economy grinds to a halt. The country is the largest importer of crude in the world, suggesting that demand has collapsed, and oil prices will plunge deeper if supply isn't curbed.
Russian Energy Minister Alexander Novak said on Tuesday that he wasn't sure if it was time to tighten output further.
BP CFO Brian Gilvary warned Tuesday that the virus outbreak has reduced 2020 global demand growth by 300,000-500,000 bpd, or about 0.5%.

OPEC will have to cut at least 500,000 barrels a day in order to offset the coronavirus' impact on energy demand, this analyst says. https://cnb.cx/384S1tq 145:49 AM – Feb 6, 2020Twitter Ads info and privacySee CNBC International's other Tweets
Gilvary said the global economy is expected to weaken because of the developments in China.
Energy to industrial metal futures contracts have plunged in the last several weeks, as commodity traders sell first and ask questions later.
"The magnitude of the demand shock that we're seeing is on par with 2008 to 2009" financial crisis, Jeffrey Currie, global head of commodities at Goldman Sachs Group Inc., said in a Bloomberg television interview. During that slump, prices fell from above $140 a barrel down into the $30s.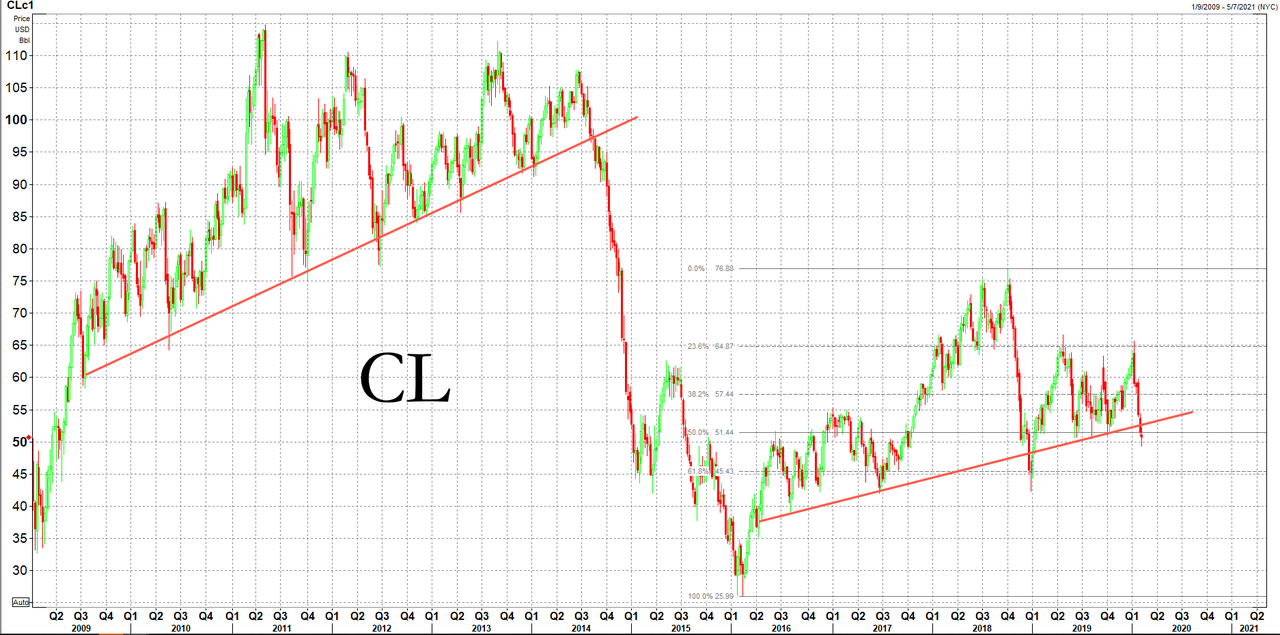 Commodity supply chains in China and across the world have already been disrupted. China told Chile on Wednesday to defer cargoes of copper. Crude oil and liquefied natural gas to China slumped this week to near zero.
The virus outbreak in China has led to the creeping economic paralysis that risks a hard landing. Industrial activity has collapsed, and the proposed opening of factories early next week is being pushed out even further. This would certainly create supply chain shocks that will be felt around the world.

StevieRay Hansen
Editor, Bankster Crime
MY MISSION IS NOT TO CONVINCE YOU, ONLY TO INFORM YOU…
Fraud Banks Money Corruption Bankers
"Have I therefore become your enemy by telling you the truth?"
Fraud, Banks, Money, Corruption, Bankers, Oil Prices, OPEC