Source: Pixabay
The altcoin market has been dealing with a sudden shift in volatility throughout the month of April. With Bitcoin bringing in bearish drops and Ethereum pushing the coins towards a rally, the altcoins have been trying to maintain a middle ground.
Meanwhile, alts like Tron, Chainlink, and VeChain were noting sharp changes in trends, at the time of writing.
Tron [TRX]
Tron's hourly chart was observing 38% growth over the past week and continued its rally. The price surged from $0.0901 to $0.1292 and was trading at $0.1255, at press time. With the trading price remaining close to the resistance at $0.1292, the market was pointing out the existence of strong bullish pressure.
Although volatility remained stable with the Bollinger bands moving parallelly, the Signal line had shifted under the price bars. Further, the 50 moving average had also slipped under the candlesticks noting the rising price. As the price was balanced around the support at $0.1175, the asset remained close to being oversold. However, the sudden price rise introduced buying pressure that later pushed TRX to another extreme of being overbought.
Meanwhile, the momentum remained high and suggested that the bullish trend may stay in the short term.
Chainlink [LINK]
Chainlink's price has been witnessing tremendous growth since last year and the digital asset has not stopped rallying since. Following the misstep on 22nd April, LINK's price recovered and surged by 31.22% to trade at $37.99.
The attached chart noted that the immediate resistance was marked at $38.01 and the current rising momentum could put it to test. This was possible as the LINK market opened up for more volatility as indicated by the diverging Bollinger bands, while the Signal line affirmed the bullish movement of the price.
As the price climbed higher from the support level at $34.93, the asset moved away from equilibrium and pointed to a hike in buying pressure. At press time, LINK was close to being overbought, however, the bullish momentum was showing no signs of a reversal.
VeChain [VET]
$0.1793 has been a long-standing support level for the price of VeChain. Despite breaching this level at least thrice over the past month, VET's price has bounced back swiftly. The last time it breached the support was on 25th April, but the coin rallied by 28% in four days and was valued at $0.1971 at press time.
At the said price, the VET market was fairly bullish and was moving towards testing the resistance at $0.2021, but the price had already begun to retrace. This was indicated by the Relative Strength Index as well. However, rising selling pressure was trying to stabilize the price at the said level.
Nevertheless, money was still flowing within the VeChain market as highlighted by the positive value of the Chaikin Money Flow – another bullish sign.
Source: ambcrypto.com Namrata Shukla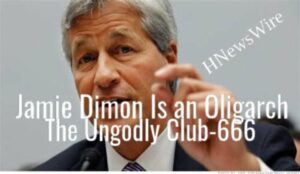 BanksterCrime: By Pam Martens and Russ Martens: Tyson Slocum, Energy Program Director, Public Citizen The formidable Washington watchdog, Public Citizen, has trained its sights on JPMorgan…
Read More